DUBAI DESERT SAFARI ADVENTURE DEALS
An Adventurous Journey Towards Dubai Desert Safari
Desert Safari Dubai tours is a roller coaster of the adventurous journey in the heart of Dubai's scenic deserts. Experience the mixture of the thrilling journey from the dawn to dust in our majestic packages of Morning desert Safari and the Evening desert Safari Dubai tours. You will get to witness the incredible Sunrise, the fascinating sunset and the soothing heart star gazing activity. 
Both the packages hold significance in their fantastic way. Dubai Desert Safari adventures attract thousands of tourists every year due to its jaw-dropping and thrilling activities in the picturesque desert's red dunes, which include the magnificent off-road Quad bike and dune buggy riding and takes your soul to touch the skyline of Dubai. 
You will get a chance for Bedouin camp sitting in the heart of the desert during desert safari Dubai tour where you can try some traditional Arabian attires and falconry photography which is the actual essence of Arabian heritage. You will also get to enjoy the mesmerizing Arabian belly dance and Fire show. We offer our valued guests with the delicious mouth-watering Arabian cuisine BBQ party so that you can enjoy every bit of this memorable trip of desert safari dubai.
EVENING DESERT SAFARI DUBAI TOUR PACKAGES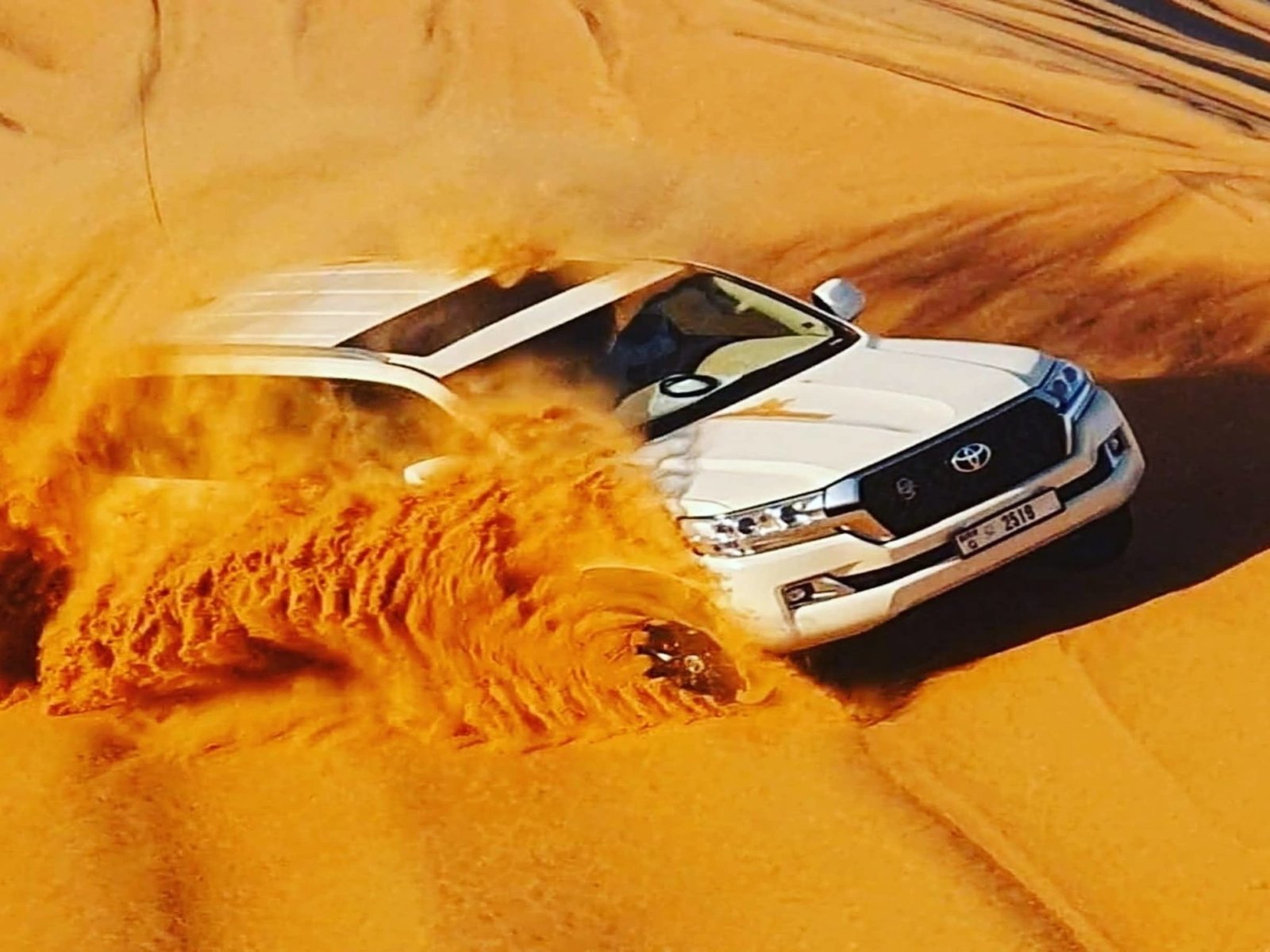 VIP DESERT SAFARI WITHOUT ATV RIDE
150 AED PER PERSON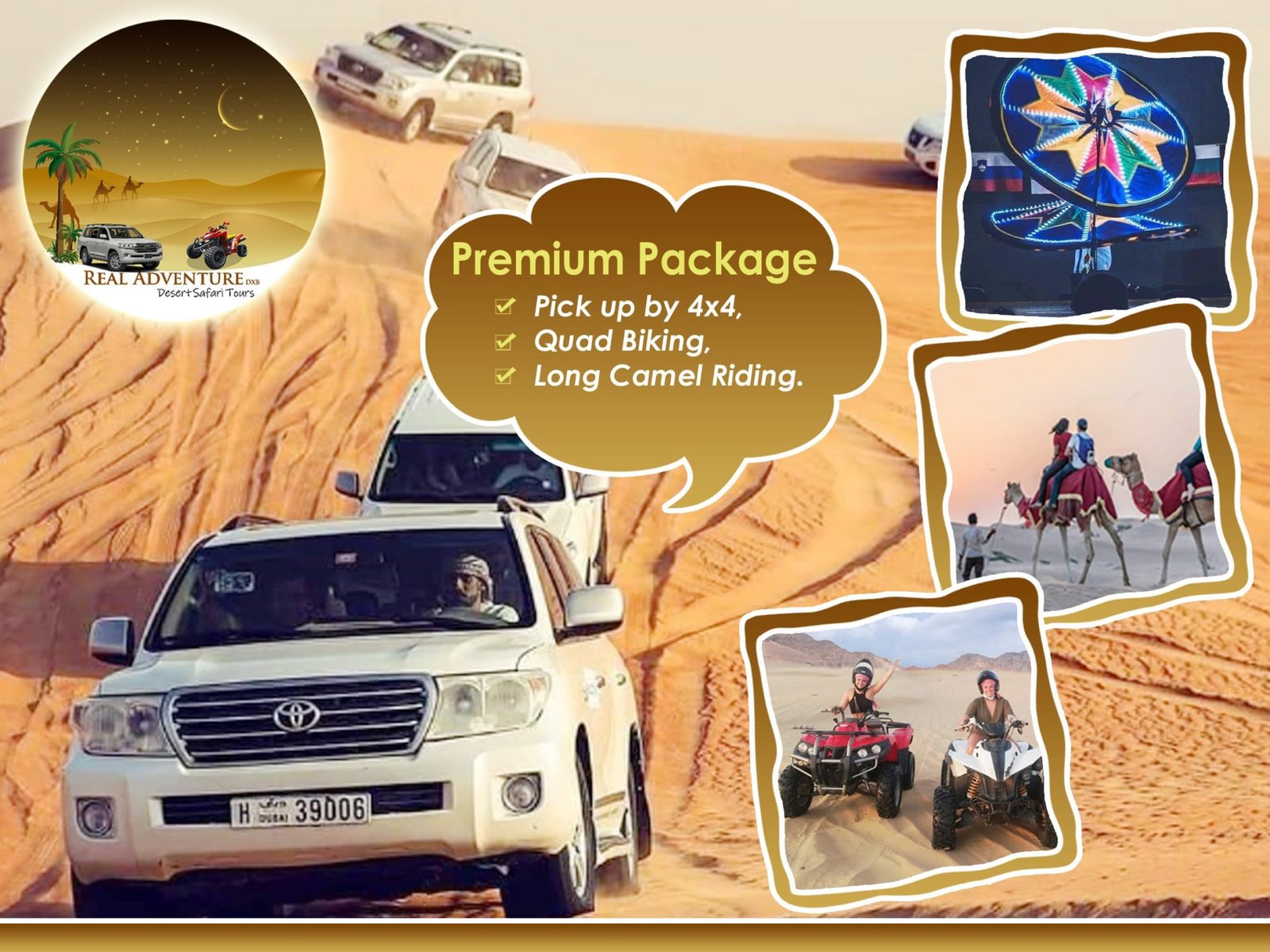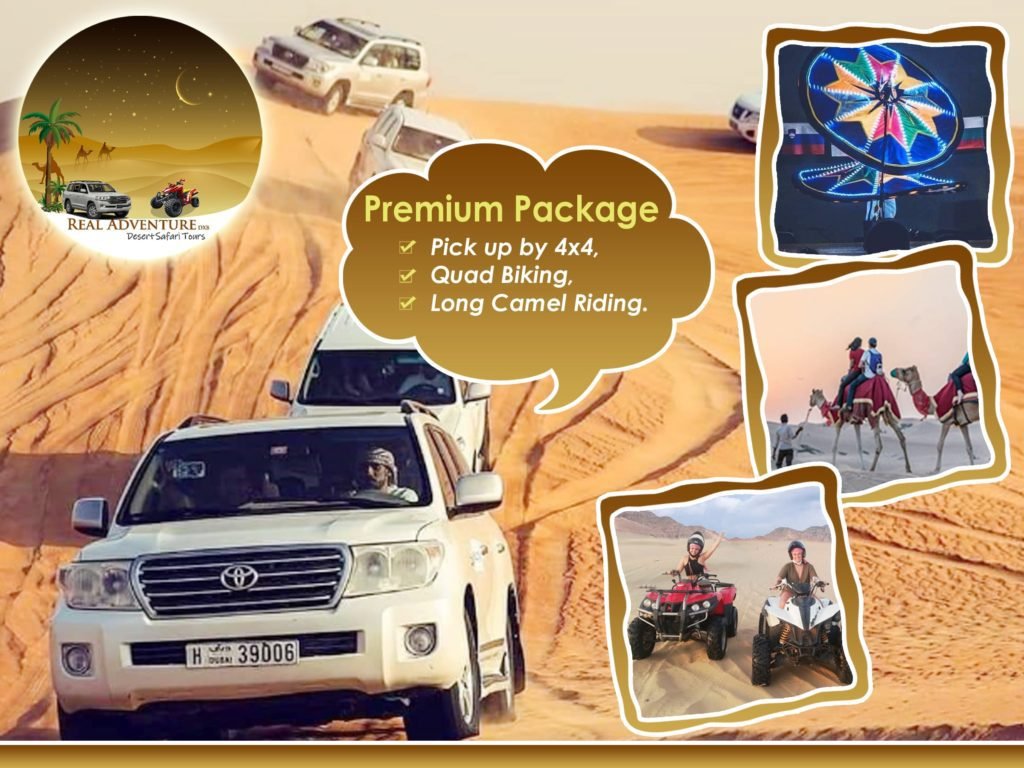 VIP DESERT SAFARI WITH 30 MINS ATV RIDE
250 AED PER PERSON
VIP DESERT SAFARI WITH 30 MINS BUGGY RIDE
900 AED FOR 2 PERSONS
INCLUDED & EXCLUDED IN EVENING DESERT SAFARI DUBAI
MORNING DESERT SAFARI DUBAI TOUR PACKAGES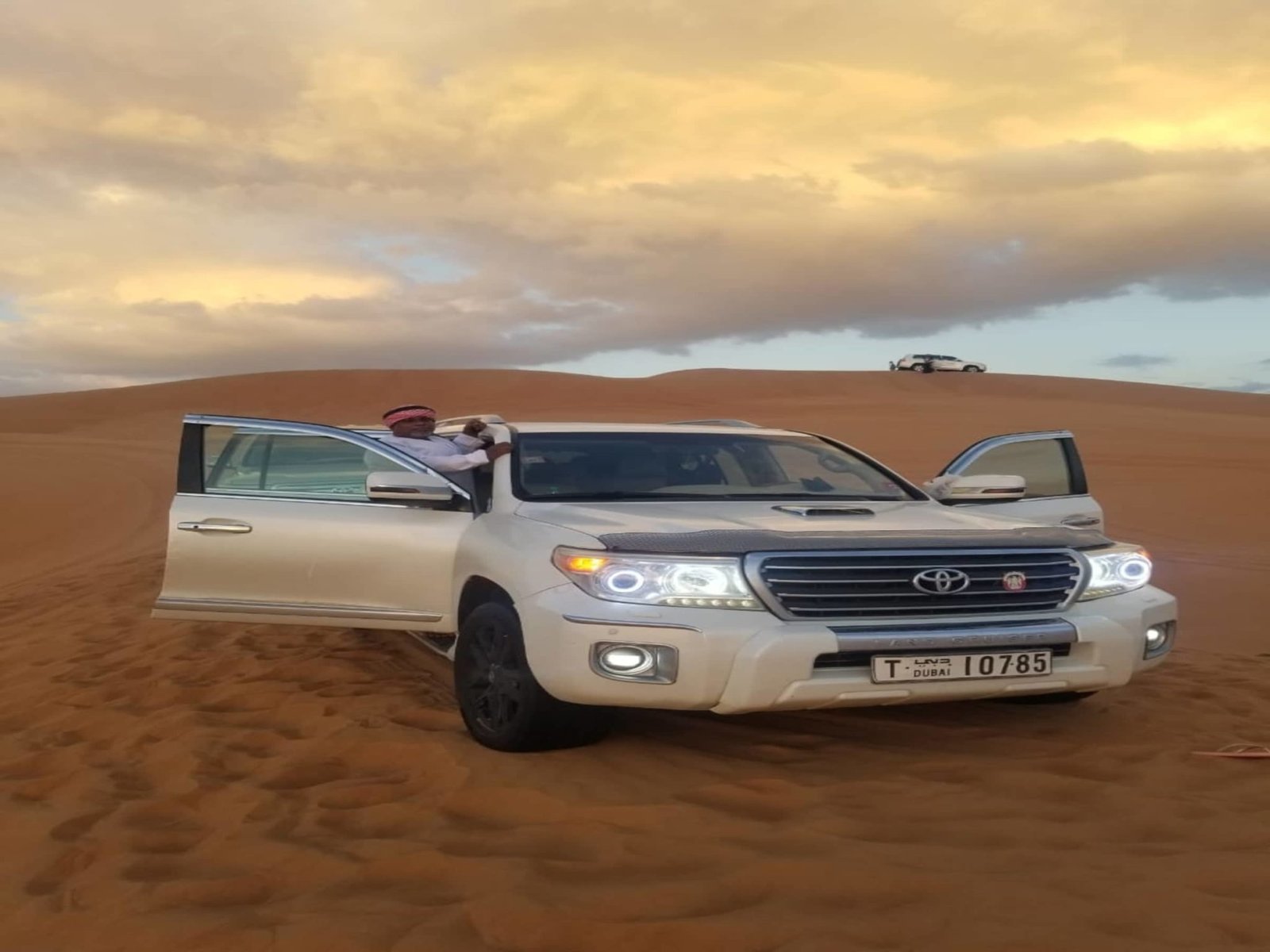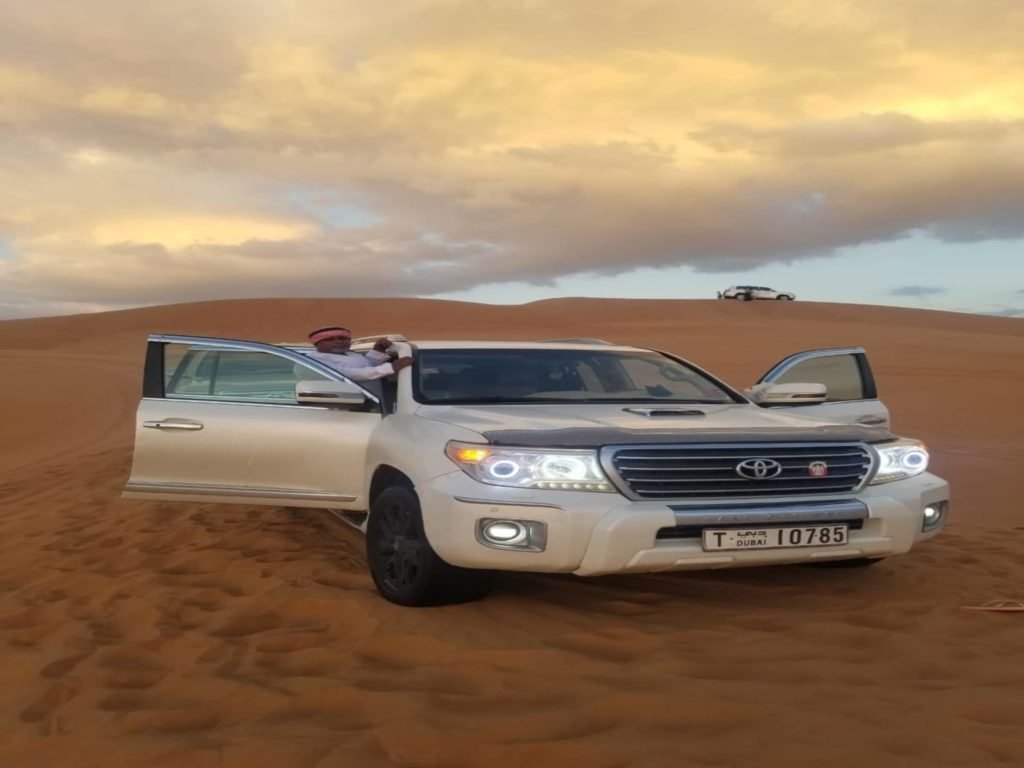 MORNING DESERT SAFARI WITH 30 MINS ATV RIDE
299 AED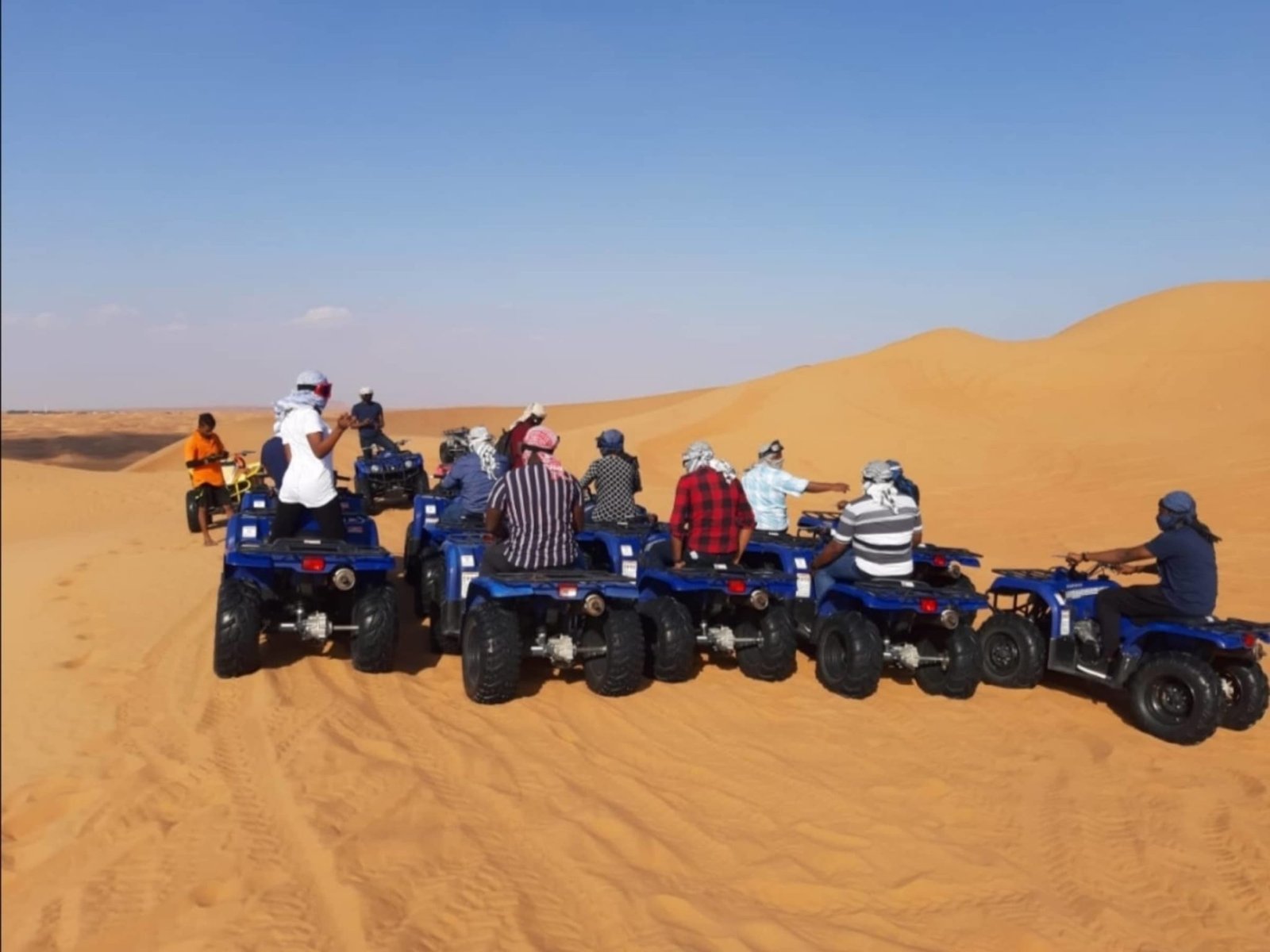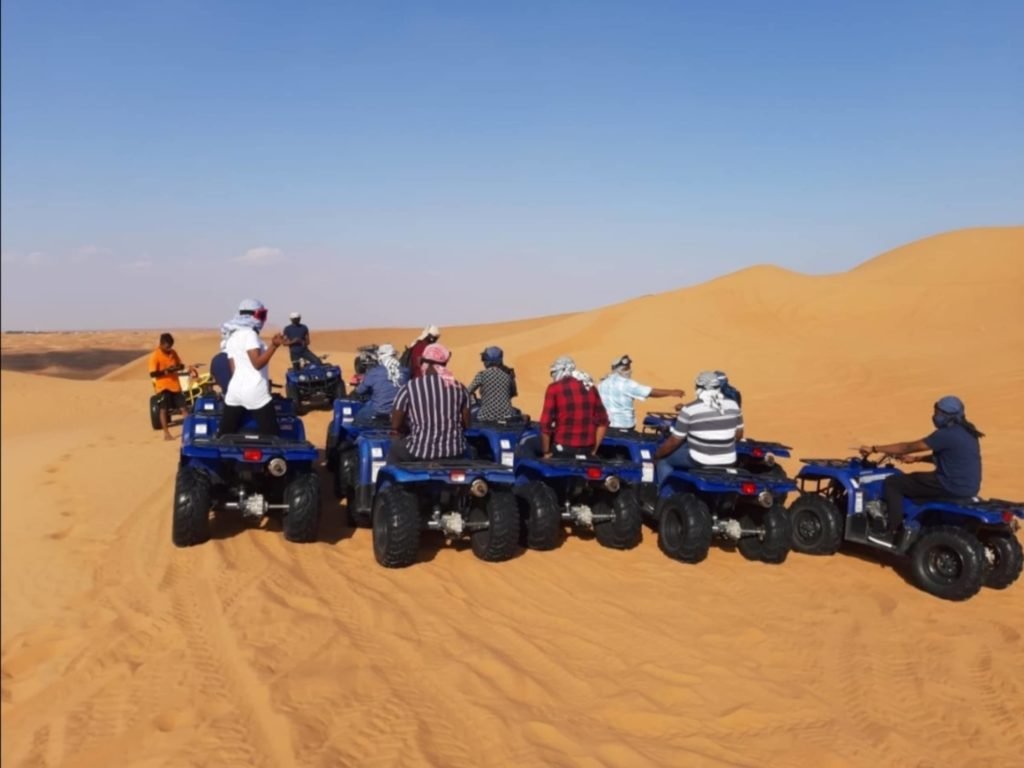 MORNING DESERT SAFARI WITH 1 HOUR ATV RIDE
450 AED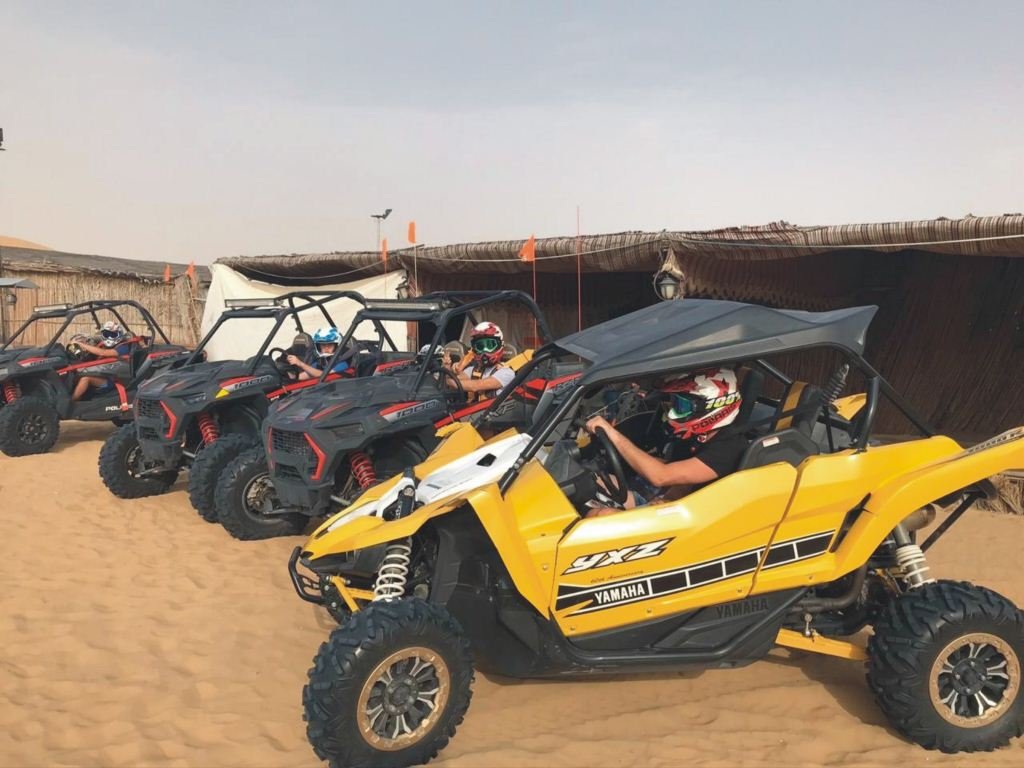 MORNING DESERT SAFARI WITH BUGGY RIDE
Price for 2 person 850 AED
MORNING DESERT SAFARI INCLUDES & EXCLUDES
Morning Desert Safari Packages
Experience The Marvelous Morning Desert Safari Dubai Tour Journey To Fill Your Spirits With Joy
Leave all your stress behind and join us to set the soul on fire at the edge of an adventurous journey across the heart of Morning Safari Desert Adventure in Dubai. We bring the best morning desert safari packages you could ever experience in Dubai. As the Sunrise indicates the vibes of hope, we hope you will have a great time with us on this adventurous journey. So get ready yourself to witness the beauty of sunrise and experience nature's fascinating phenomena in front of eyes.
Desert Safari Tour OVERVIEW
Your memorable journey begins when our professional team's driver picks you from the hotel in a well maintained and comforting 4×4 Land cruiser jeep. We will provide refreshment and water to our valued customers free of cost, along with it, you will be enjoying your favorite music while traveling with us. Upon our arrival in the desert, the sparkling beam of sun rays hit your body; it charges your soul with energy. You will feel the whole environment is immersed in the majestic Arabian culture. When you reach the safari desert, you will get multiple activities to do there including, bike riding, dune buggy riding, sand boarding, henna painting, camel and horse riding.
The Bodacious Quad Bike Riding
Quad Bike riding through the desert's sparkling red dunes is the most beautiful part of the morning safari desert tour. So it's time to demonstrate your wild side by experiencing the adventurous off-road bike riding venture with us a very affordable price. We will provide you with well-equipped Quad bikes, furnished with advanced features which you need to burn the desire of bike riding in the magnificent desert Safari.
The Dynamic Dune Buggy Riding
If you are an adventuresome person, dune buggy riding is an ideal venture to fill your soul with joy. We have a modern collection of well-maintained dune buggies with comfortable seats, giving you all the protection you need to immerse yourself in the red dunes of desert Safari tour. Our facilitating team members will guide you regarding the riding techniques as your safety is our priority.
The Magnificent Arabian Cultural activities.
The antique and unique Arabian cultural environment in the desert safari will give you goosebumps to the peak. You will get a chance to distinguish yourself in the Arabian attire. Arabs are fond of keeping falcons, and it is an integral part of their culture. Our valued customers will get a fantastic opportunity to witness the traditional falconry shows. You can hold falcons on your shoulder for capturing a memorable photograph.
The Beautiful Henna Painting Activity.
Henna painting is a creative part of Arabian traditions in which beautiful designs have been painted on hands. We avail this fantastic offer of henna painting to our female guests. We recommend trying all these activities from our itinerary list to have an unforgettable trip in the Morning Desert Safari Dubai tours.
The Enchanting Evening Desert Safari offers the Epitome of An Adventurous Journey.
Evening Desert Safari
If you are a night lover, then the Evening Desert Safari is a great choice for you to zest the spiritual and heart-stopping adventurous journey in the majestic desert of Dubai. We bring the fascinating Evening Safari Desert package where you would get the opportunity to experience nature's real beauty by witnessing the enchanting sunset and enjoying the meal under the heart-catching and sparkling stars.
You will get to experience the heart-warming nightlife in the desert of Dubai, where you will be amused by the mesmerizing Arabian traditional Belly dance show. We arrange the best Arabian cuisine buffet dinner, where you will get to taste the mouth-watering delicious food along with a variety of beverages.
Desert Safari Tour Overview
Book your Evening Safari Desert tour with us and, your thrilling journey across the magnificent desert in Dubai will turn into a memorable event. The journey begins when our instructing team picks you from your hotel in the well-furnished 4×4 Land Cruiser jeep. While traveling, you will get to relish your favourite music, along with the refreshment and water free of cost from our side. Upon our arrival in the majestic desert, you will be welcomed by the most beautiful sunset view of nature, which will please your soul with overwhelming joy. The desert would be immersed in Arabian culture's taste, and multiple adventuring activities are waiting for you to hit the desert's bashing dunes. The thrilling itinerary list includes off-road riding, Star gazing, Delicious BBQ buffet dinner, Traditional belly dance show and, Bedouin camping.
The Scenic Sunset View
Hold your breaths on and, get ready yourself to witness the most beautiful scenic Sunset view in the heart of the desert. Sunset viewing is the new part of the Evening Desert Safari. It will refresh you, soul, with long-lasting joy.
Adventurous Off-road Experience
Adventurous off-road riding is the fascinating part of the desert Safari, without off-road riding activity, your trip is incomplete. We have a varied collection of well-equipped Quad bikes and Dune buggies, so you can enjoy your riding through the red dunes of the desert at it's fullest. Our professional team will guide you regarding the riding techniques thoroughly, as your safety is our priority.
The Delicious Buffet Dinner and BBQ Party
Get ready yourself to taste one of the most delicious and mouth-watering dining experiences of your life beneath the sparkling stars in a vivid night. You will get a great variety of food and beverages. We can separately arrange a beautiful date dine for couples in the traditional Bedouin camp under the glittering stars for making your particular date even more attractive.
The Me

smerizing Belly dance show
Arabian music is globally famous and praised by many people around the world, hence for the sake of your entertainment, we arrange the mesmerizing belly dance show, where you will get to enjoy the musical Arabian music, along with the fantastic belly dance show. You will also get to witness the incredible fire show dance performances full of thrilling and dangerous moves that leave everyone watching in awe of the artist's skill and demonstration.
For relishing every bit of your trip, book your Evening Desert Safari with Offroadadventurefun.com so we can take you on an enthralling and adventuring journey across the heart of the desert in Dubai.