RED DUNE Desert Dune Buggy Safari ADVENTURE TOUR
We are here to set your souls on fire at the edge of an adventurous journey across the heart of the Arabian Desert.
BOOK YOUR DUNE BUGGY SAFARI RIGHT AWAY
Join Off-Road Adventure Fun to get a memorable Dune Buggy safari Dubai experience and make your trip memorable. It is filled with the thrilling and off-road buggy safari and gets a great experience with an adrenaline rush through the red sand dunes of the Arabian desert.
Our tours are incredibly popular among adventure seekers, and the slots fill up quickly. We recommend booking your buggy safari as soon as possible to avoid disappointment. We offer flexible booking options and have a team of experts who will assist you with your booking and answer any questions you may have.
Our dune buggy tours are suitable for everyone, regardless of their experience level. We provide a thorough safety briefing before the time and have expert drivers who will guide you throughout the tour. Our dune buggies are well-maintained and regularly serviced to ensure your safety and comfort.
2 Seater Polaris 1000cc Dune Buggy Packages and Price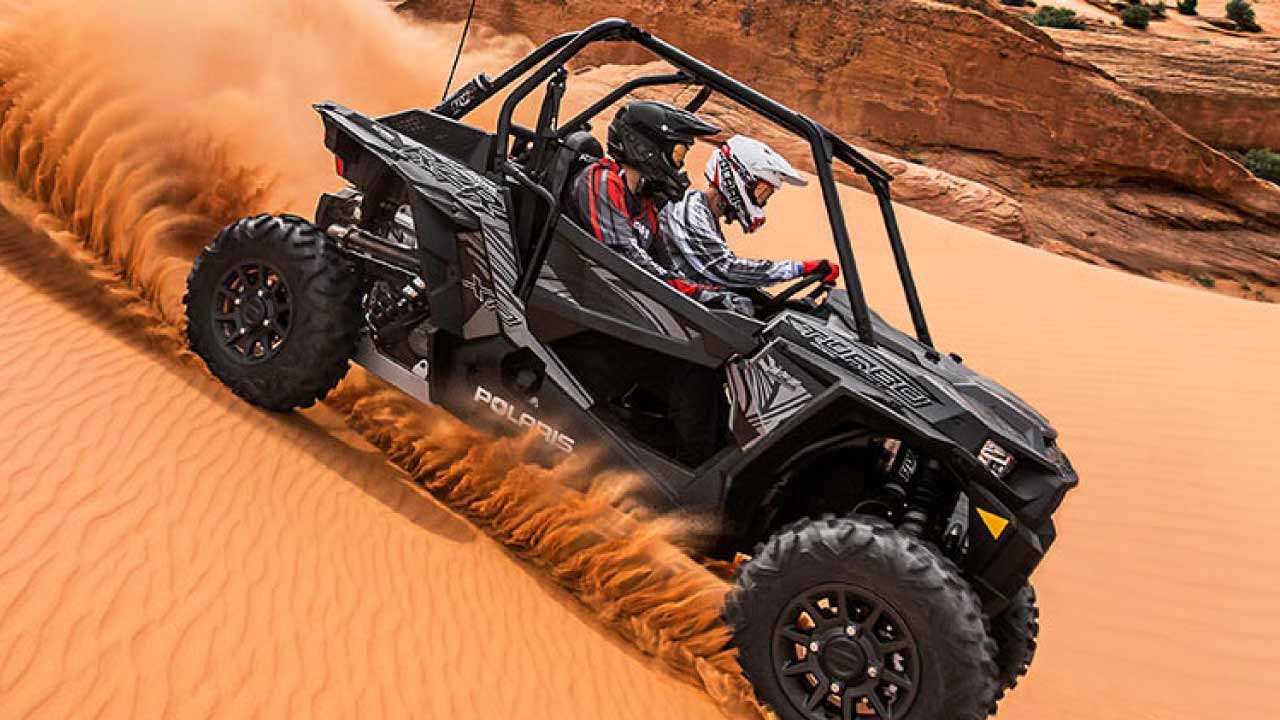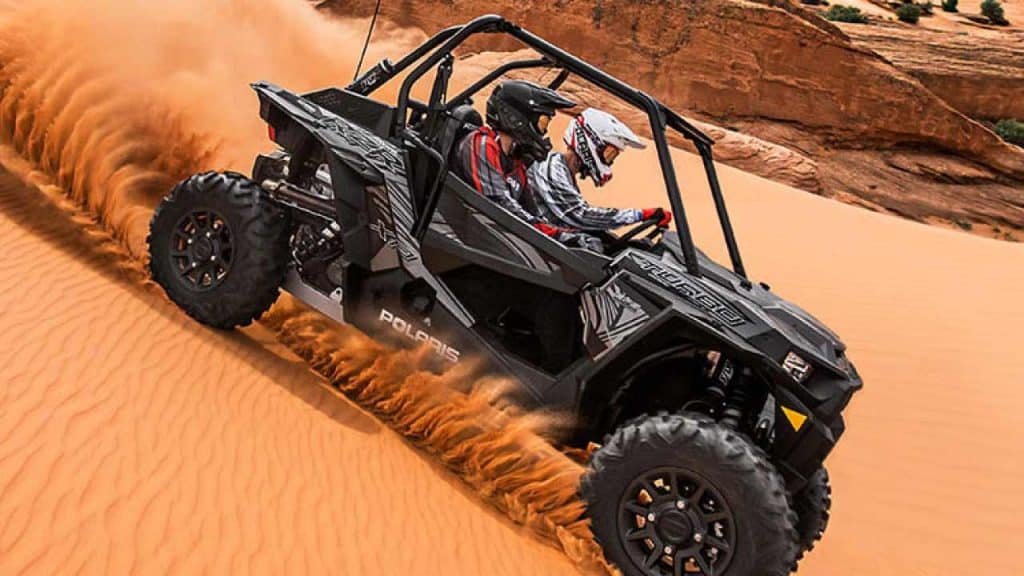 Quick Adventure Buggy Ride
(30 Mins) 599 AED
Enjoy our 30 minutes self-drive open desert buggy ride full of adventure, excitement, and thrills across golden dunes while exploring the beauty of the Arabian desert.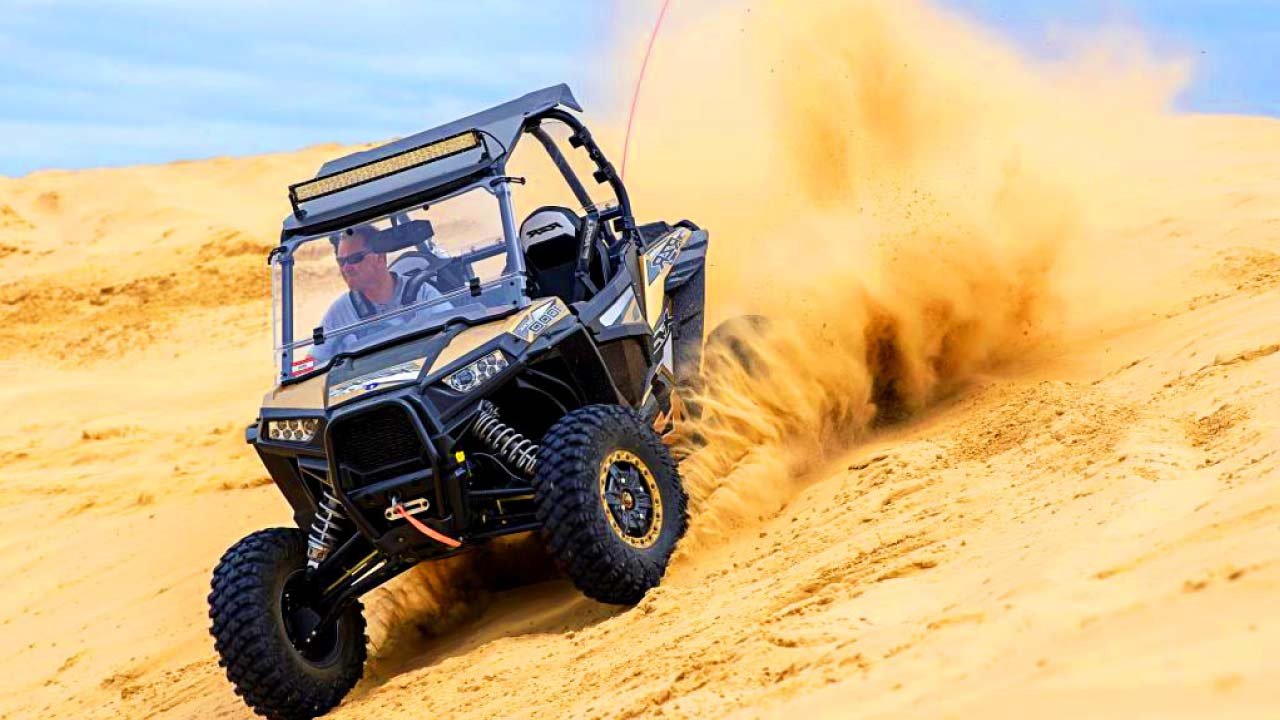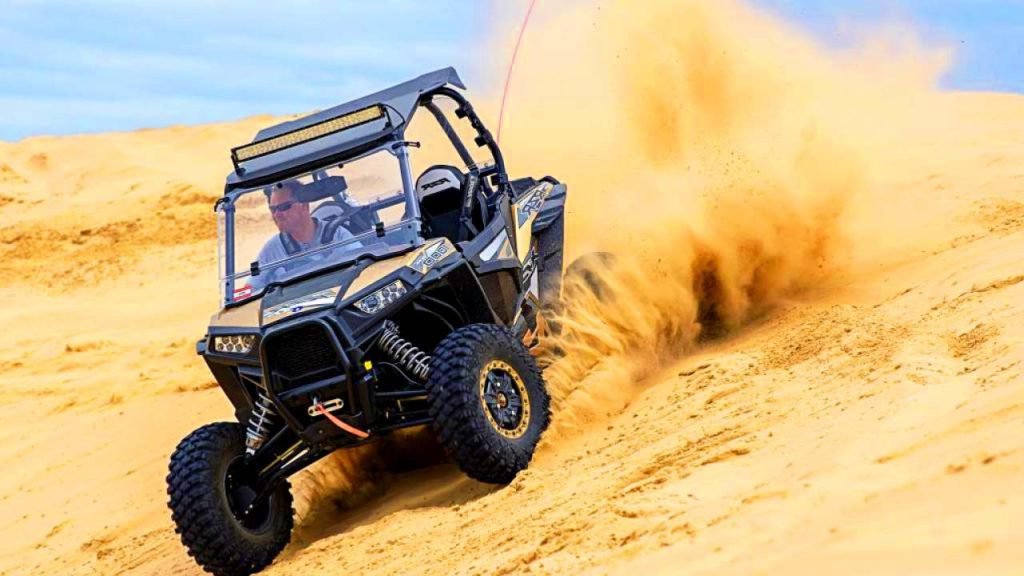 Dune Buggy Tour
(1 Hour) 900 AED
Let's have an unforgettable dune buggy tour for 1 hour on our Polaris RZR 1000cc with a professional tour guide, safety gear, and refreshments.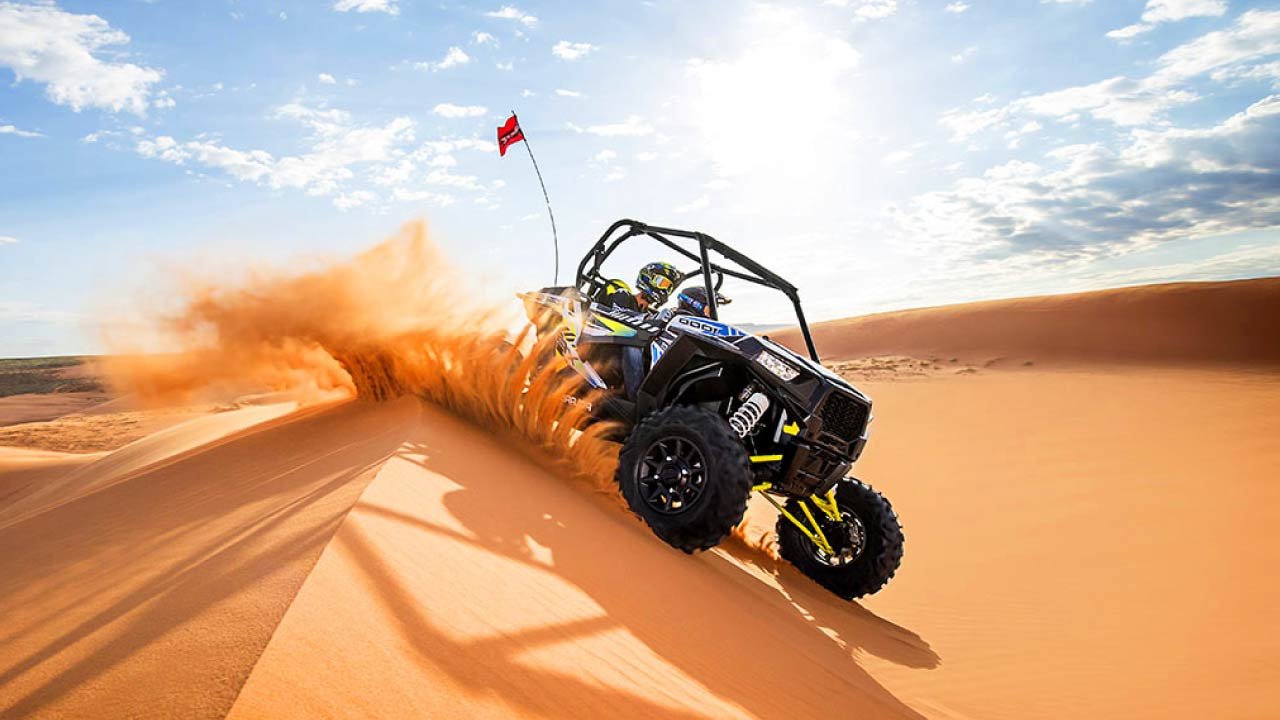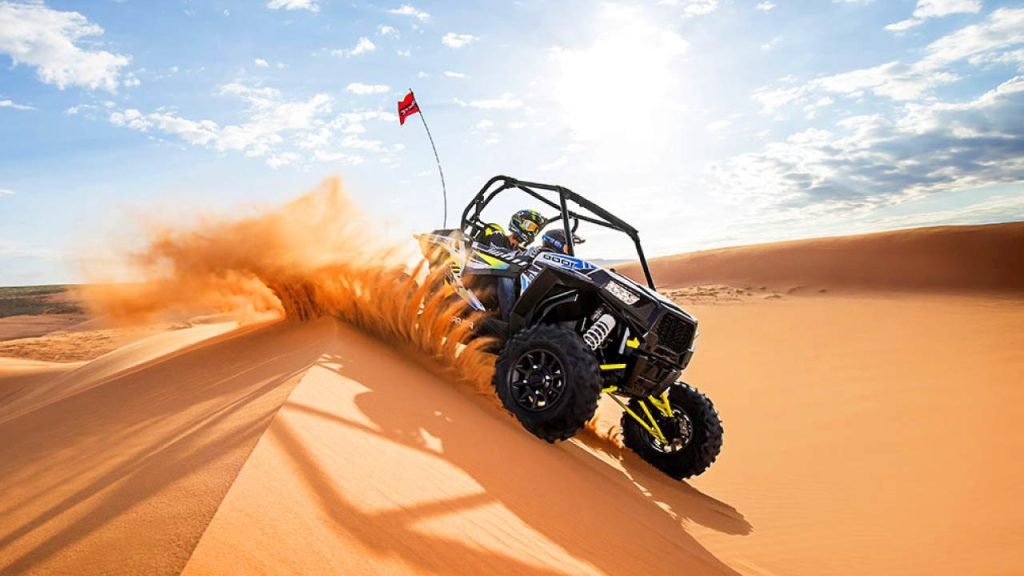 Dune Buggy Tour
(2 Hours) 1290 AED
Make lifetime memories by experiencing our exciting dune buggy tours in Dubai for 2 hours, allowing you to enjoy stunning desert views and a thrilling ride.
4 Seater Polaris 1000cc Dune Buggy Adventure IN DUBAI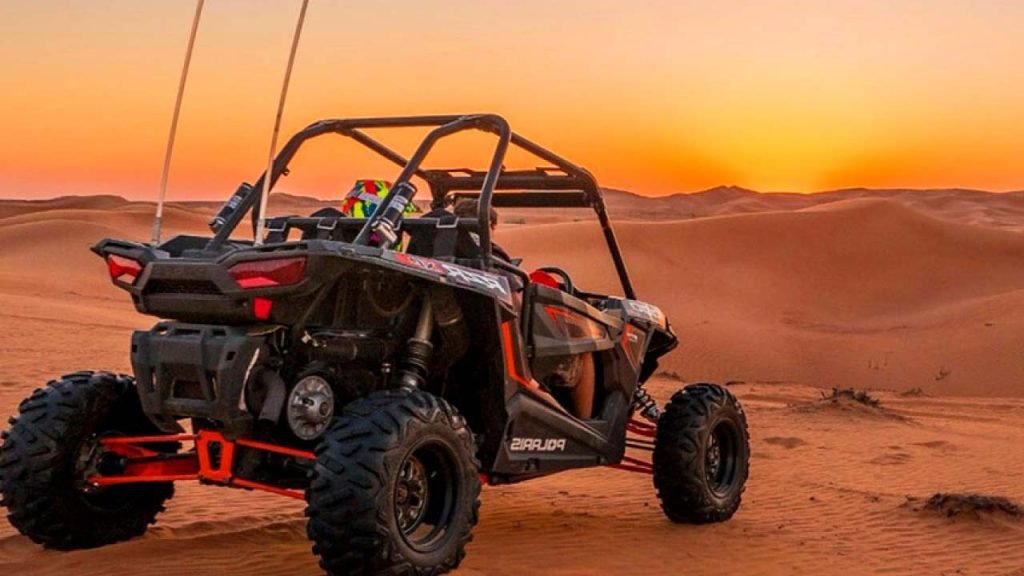 4 Seater Buggy Tour
(30 Mins.) 650 AED
We come up with the most memorable and exciting deep desert buggy safari for 30 minutes across the majestic dunes. Our buggies are secure and easy to operate.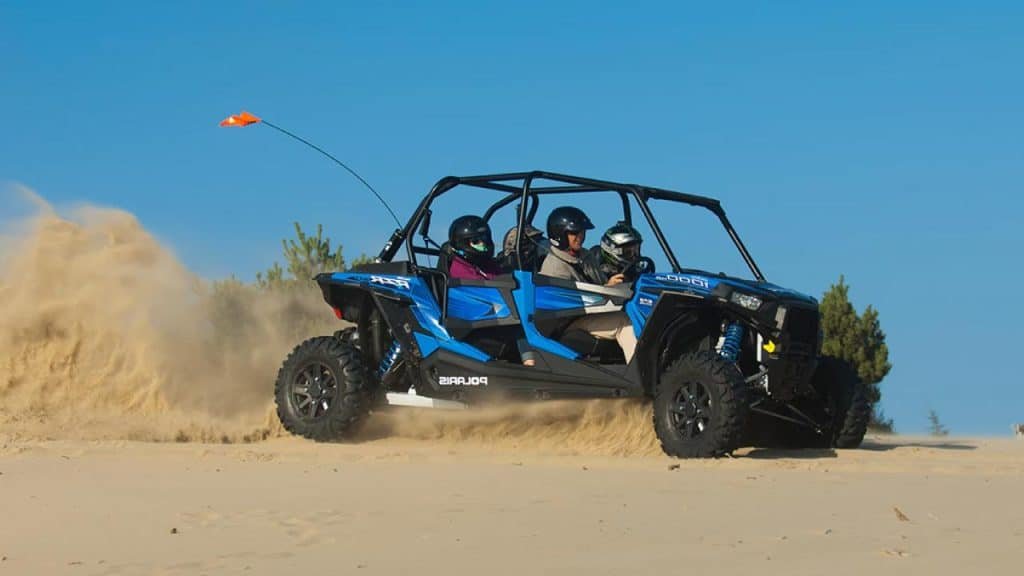 4 Seater Buggy Ride
(1 HOUR) 990 AED
We bring an exciting and memorable four-seater dune buggy with a professional tour guide and safety gear. You can enjoy a group buggy tour while having incredible desert riding.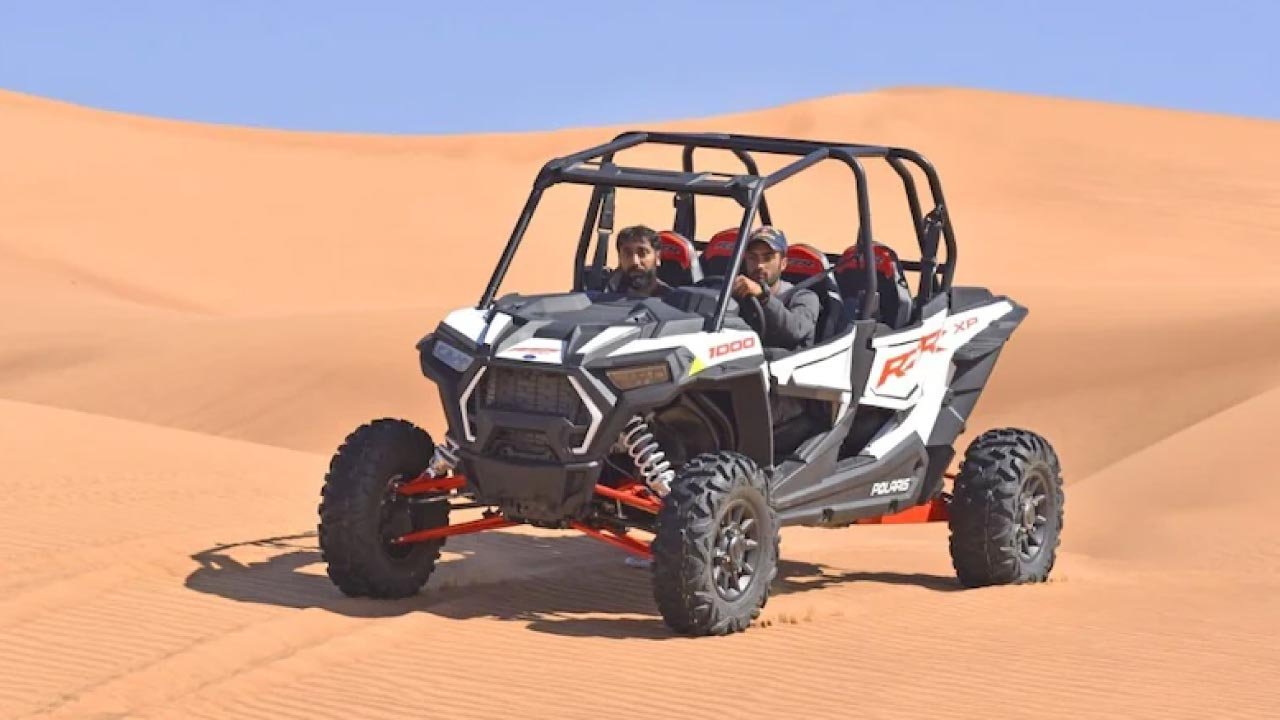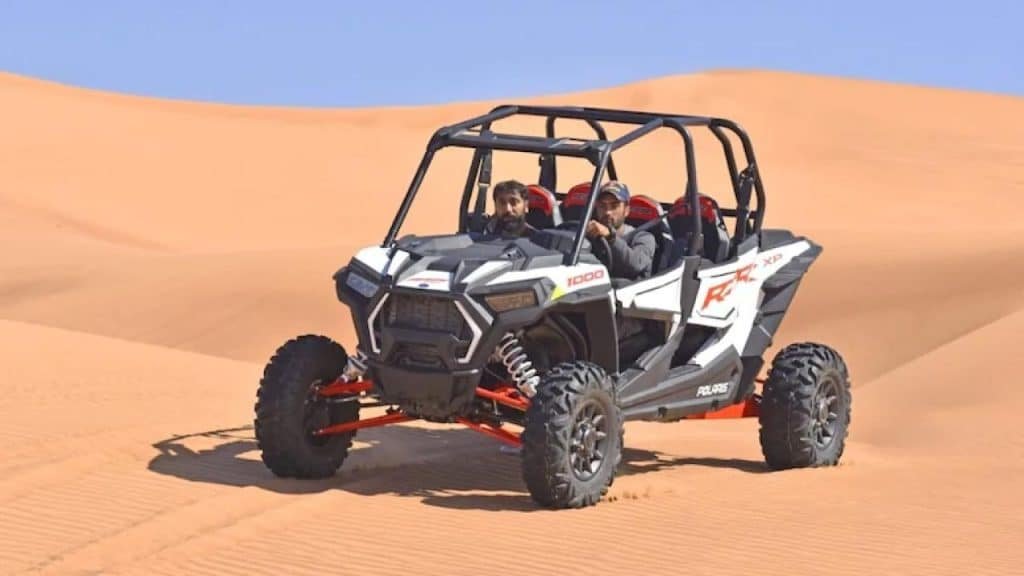 4 Seater Buggy Tour
(2 HOURS) 1390 AED
Enjoy this long and exciting tour in our high-end 4-seater dune buggy safari tours while encountering incredible desert views along with an enjoyable ride on dunes.
1 Seater Polaris 1000cc Dune Buggy Safari Tours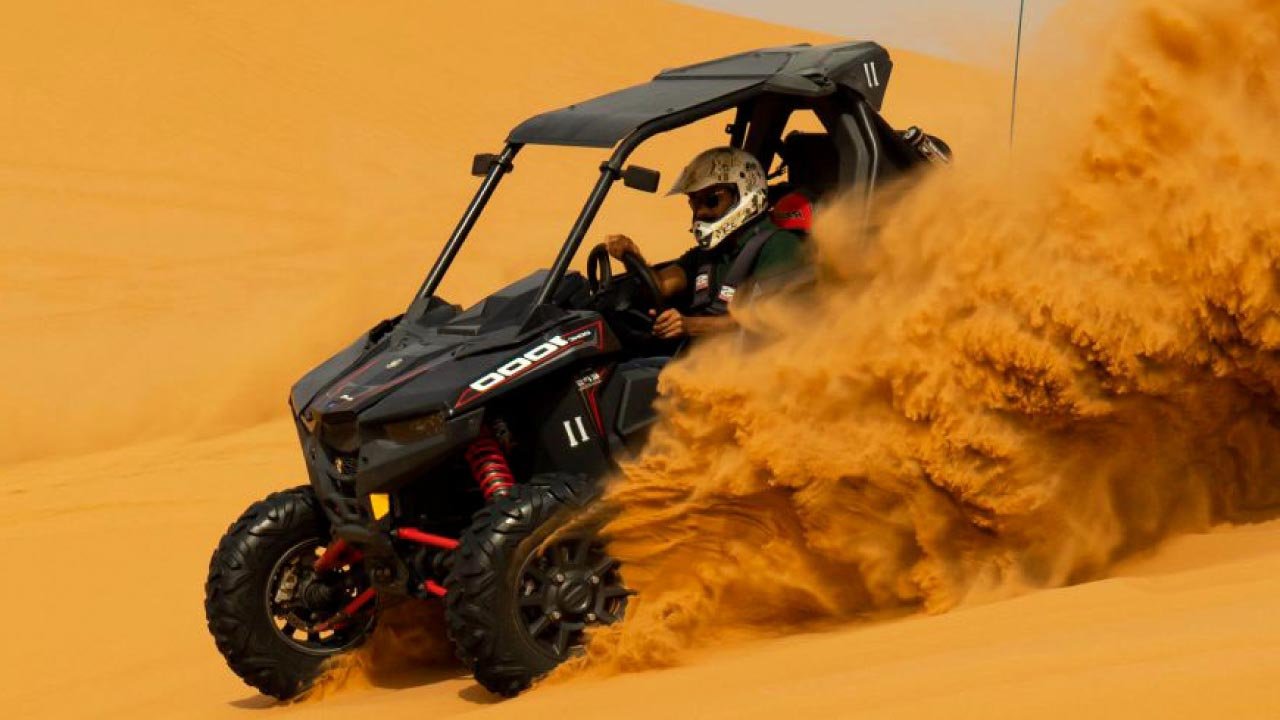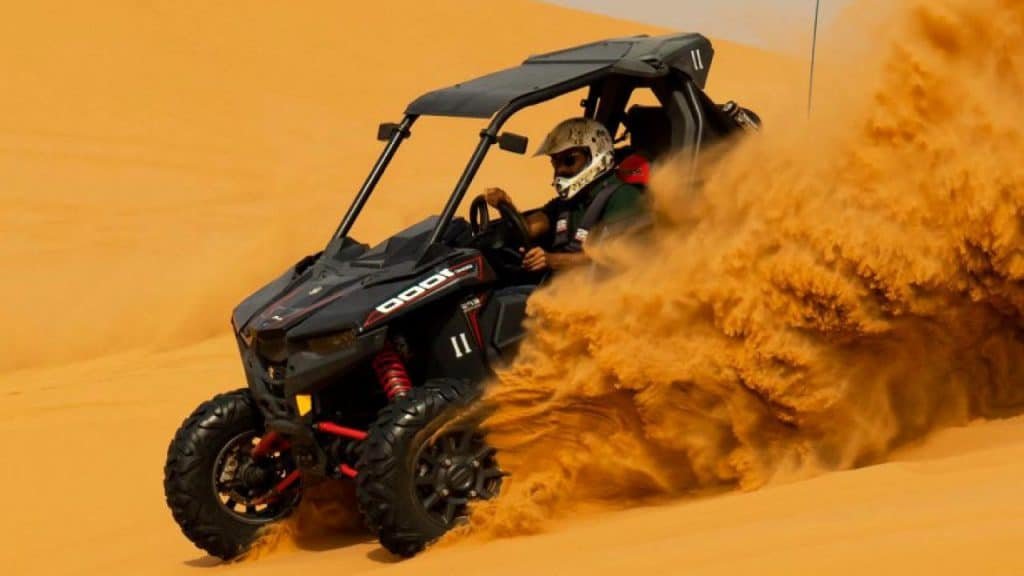 Polaris RS1 Buggy Tour
(30 Minutes) 490 AED
Are you ready to experience something new and exciting? We have come up with an adventurous, enjoyable, and thrilling 1 Seater dune buggy driving experience for 30 Minutes that you will never forget.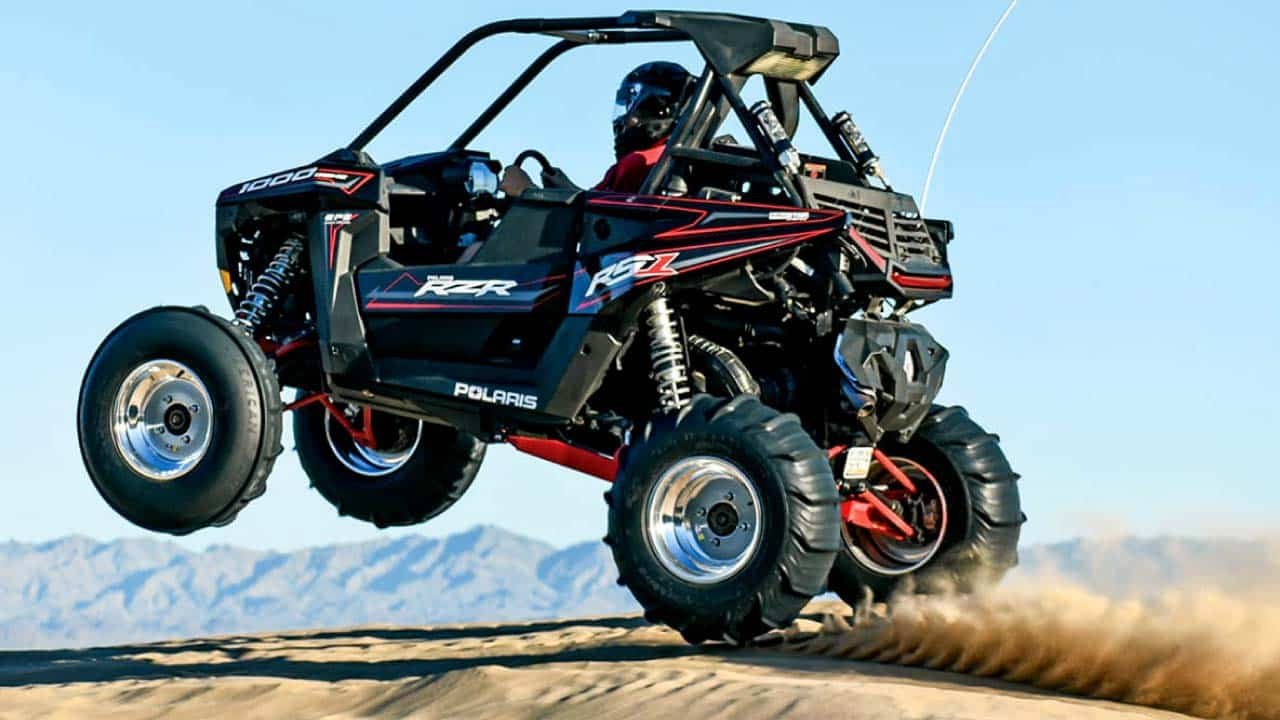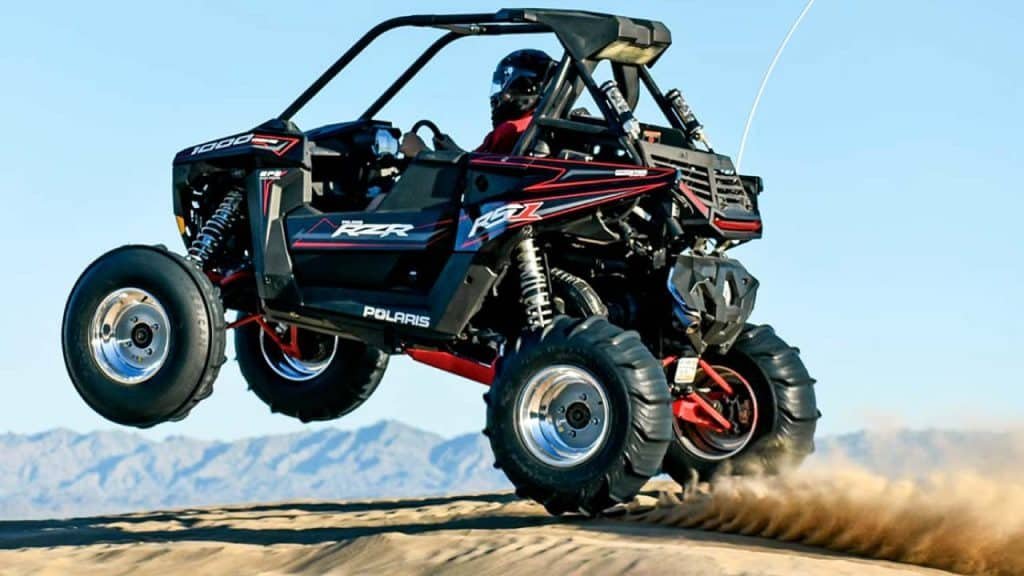 Polaris RS1 Buggy tour
(1 HOUR) 690 AED
Let's experience a wonderful Polaris RS1 buggy safari with us at affordable rates. You can enjoy a safe and exciting self-drive across majestic dunes while encountering breathtaking desert views.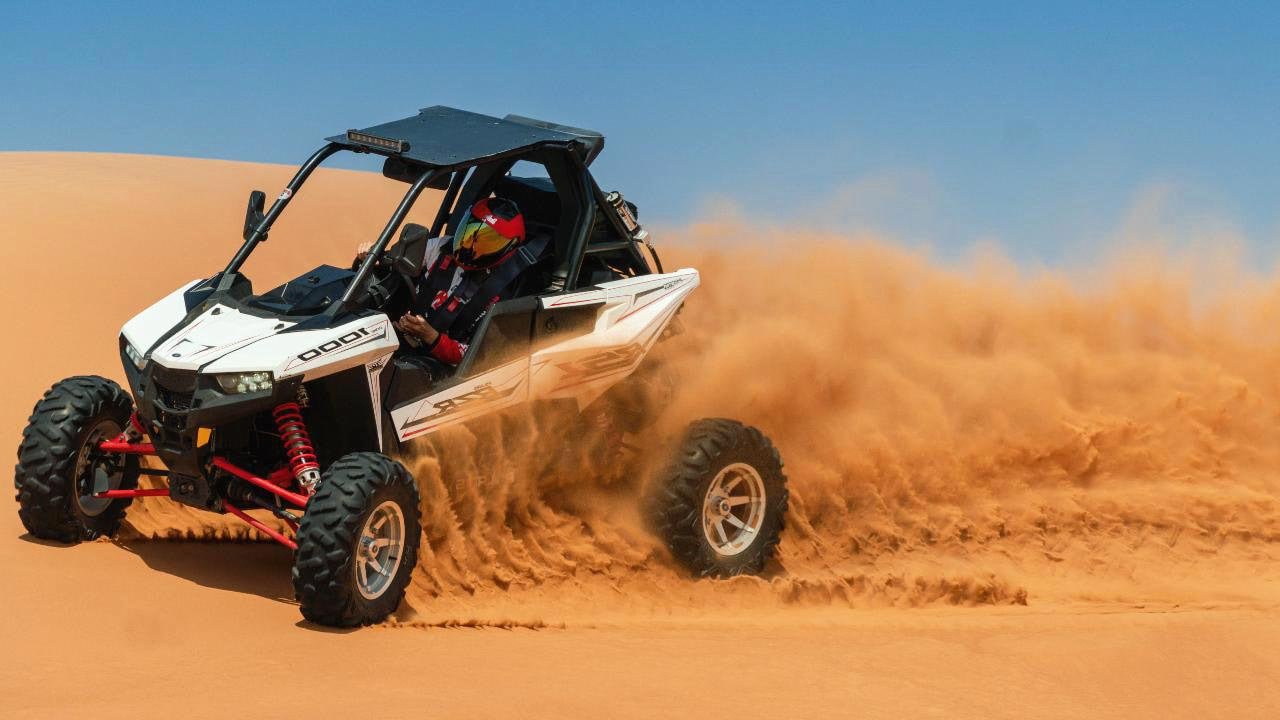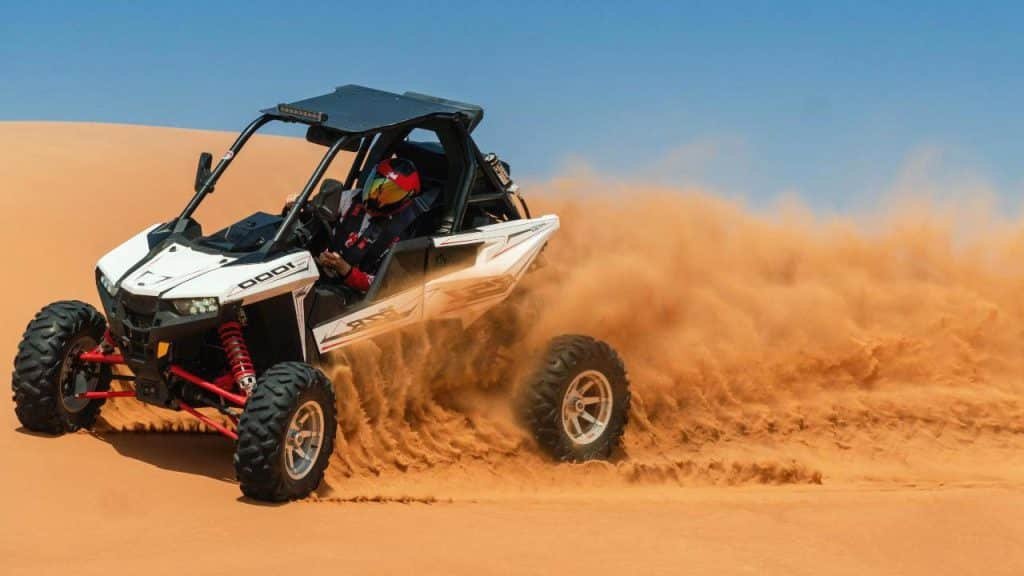 Polaris Rs1 buggy tour
(2 HOURS) 1090 AED
Make your Dubai trip memorable with our Polaris RS1 Dune Buggy riding providing you a chance to enjoy thrilling yet self-drive with speed, comfort, and safety harnesses.
BEST DESERT DUNE BUGGY EXPERIENCE
If you are seeking an adrenaline-filled adventure in Dubai, a dune buggy is a must-try experience. Explore the majestic deserts of Dubai with our exhilarating dune buggy tours that offer a perfect blend of adventure and sightseeing. Our expert drivers will take you on a thrilling ride that will leave you with unforgettable memories.
Our dune buggy is an off-road adventure that takes you deep into the heart of the desert. The tour lasts for several hours, during which you will get to drive through the touring dunes and desert experience the thrill of sliding and drifting over the red sand desert landscapes. The tour is perfect for those who love adventure and want to explore the desert in a unique and exciting way.
Get the Best & Affordable Buggy Tours in Dubai
We offer some of the best dune buggy tours in Dubai that are thrilling and affordable. Our dune buggy Dubai tour packages are designed to cater to different preferences and budgets. Whether you want a short ride or a long one, we have a package that suits your needs.
We take pride in offering high-quality services to our clients, and our dune buggy tours are no exception. We have a team of highly professional and experienced drivers equipped with technical skills to ensure a safe and enjoyable ride. Our dune buggies are powerful and can handle the most challenging terrain, allowing you to explore the desert easily.
We offer a heart-catching and perfect Dune buggy experience so that our valued customers can get a golden chance to explore every corner of the desert life in Dubai. Then be ready to hit the sparkling red sand dunes at the low fair, so what are you waiting for? Book desert touring with us and make your buggy safari touring experience more exciting.
Highly Professional Team Equipped with Technical Skills
We provide a highly professional instructing team for your guidance and safety purposes. You don't need to worry about technical riding skills as you will be under the guidance of our professional team on the most well-equipped, automatic, and comfortable 4×4 Land cruiser for cover-up during Desert touring in Dubai.
Leave all your stress behind and join us on the fascinating journey of adventures in the heart of Dubai with your family and friends. Go ahead and grab your hands on the Dune Buggy rentals at feasible hourly-based riding rates, which are mentioned according to hours to burn the desire for adventures within your soul.
Hire Dune Buggy Tour With Peace of Mind
It's time to experience an off-road buggy riding challenge to bash the red dunes in Dubai desert camping like never before! Visit our page and hire a Dune buggy with us for memorable desert adventures, so you will not miss this incredible chance to hit a memorable trip in the UAE. 
We offer an impressive and heart-melting collection of well-equipped and light-weighted full-roll cages dune buggies so our valued customers can enjoy this adventurous tour to its fullest.
Hire dune buggies from our exclusive collection, which are easy to handle with the fascinating features of roll cages. You could ever experience it! 
Capture Enjoyable & Memorable Moments
To make your Dune buggy experiences more enjoyable, we will also avail you of a fantastic offer of capturing your memorable moments with our digital camera. You can share these thrilling moments with your friends to inspire them to Dubai experience this breathtaking dune bashing with a Polaris buggy ride.
Nothing is more than the satisfaction of our client.
We are primarily committed to your satisfaction and safety, hiring dune buggy rental in Dubai. We will make it the most memorable time you could ever have! You don't need to worry about safety issues because we don't let you spoil your adventurous trip due to safety issues and inexperienced riding skills, as you will be under the guidance of our professional instructing team. 
Your safety is our top priority at our dune buggy adventure in Dubai. We provide our clients with a thorough safety briefing before the tour and ensure they wear all the necessary safety gear. We have a strict policy of following all the safety protocols and guidelines set by the authorities to ensure that our clients have a safe and enjoyable ride.
Nothing is more than the satisfaction of our client. We take pride in delivering high-quality services and ensuring our clients have a memorable and enjoyable experience. Our dune buggy tours are perfect for those who want to experience the thrill of driving through the desert and exploring its beauty.
Book your dune buggy adventure in Dubai immediately and experience the adventure of a lifetime.
Frequently asked questions
Our buggies can achieve a top speed of 110-120km/hour. However, it is advised to go at a slower speed to avoid any mishap.
Here is no particular dress code. You should wear comfortable clothes to enjoy your adventure to the fullest.
We have a minimum age requirement of 18 years. All our buggies can accommodate children, but minor children are prohibited from riding along although kids under 18 years can ride as passenger.
You can pay through PayPal, Bank Transfer, or cash if you want to pay on the day of your ride.
No license is required—only a Passport is required for Dune Buggy Tour.
You need to book your ride in advance and bring the receipt of payment or cash if you want to pay on the day of your visit.