Dirt Bike Rental and Tours in Dubai
Off Road Adventure Fun Desert Motorcycle Rental and Tour company in Dubai gave a perfect choice for a once-in-a-lifetime off-road desert adventure.
Book Your Enduro Bikes Adventure Right Away
It aimed to provide a well-maintained dirt bike rental in the Dubai platform. A dirt bike is a lightweight, two-wheeled, small vehicle for average-distance off-road riding. Elude the city for a leave enterprise on this dirt bike tour from Dubai. On a 450CC dirt bike, go bashing over the sand rises to douse up the view of the Arabian Desert. 
All safety equipment is provided, like a helmet, boots, clothes, and a safety kit, and an introductory lesson is included for beginners. The Dubai desert off-road bike tour spends two hours bashing over the dunes and enjoys an off-road experience outside the urban jungle. Pic and drop facility is optional. 
We offer experience devotees the most extensive extent of off-road desert adventure tours. We specialize in providing tourists with exciting dirt bike adventure tours in Dubai, and other sports-growing desert cruiser rides to quad bikes and desert dune buggies.
DIRT BIKE RENTAL IN DUBAI
Off Road Bike Tour
(1 HOUR) 550 AED
Enjoy a once-in-a-lifetime adventure by experiencing our dirt bike tour of 1 hour with many exciting activities and features.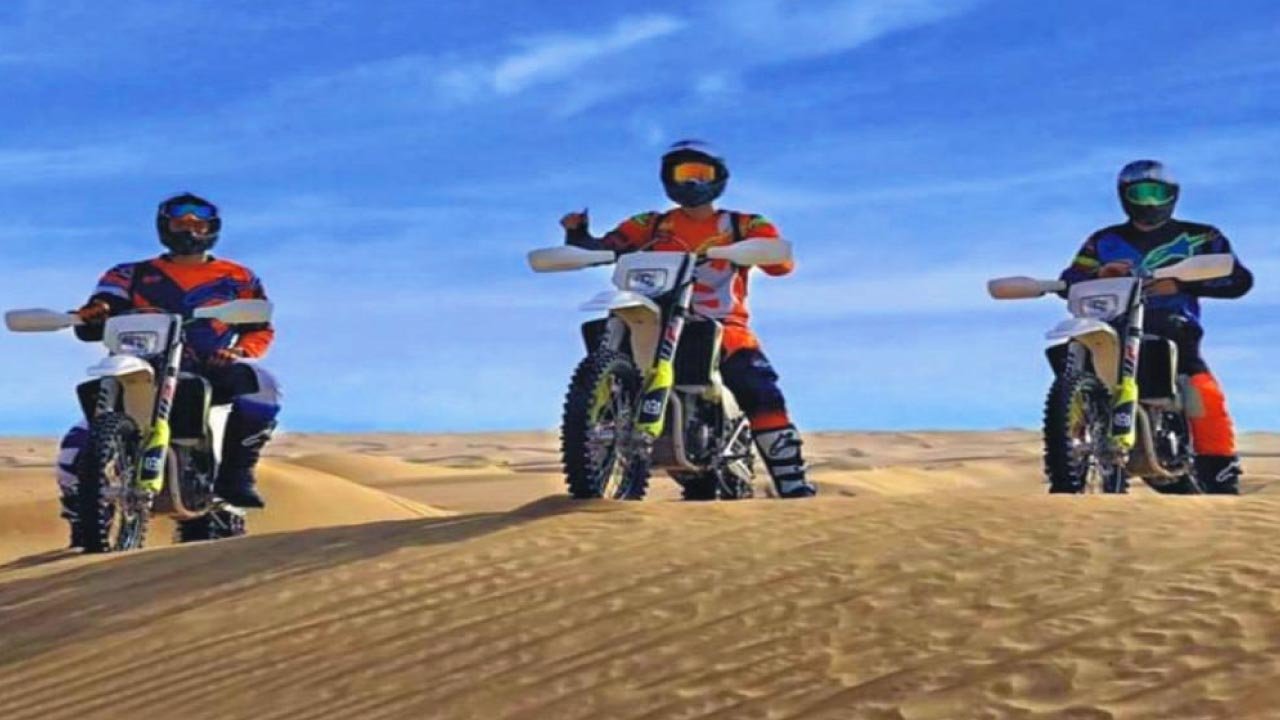 Desert Motorcycle Tour
(2 HOURS) 790 AED
Experience Dubai Arabian Desert beauty while riding on our high-speed KTM Bike. Our 2 hours dirt bike tour lets you make lifetime memories.
Dirt Bike Tour
(3 HOURS) 1090 AED
Get your hand on our Dirt bike rental tour consisting of 3 hours to enjoy a long ride on red dunes while exploring the beauty of the Arabian desert.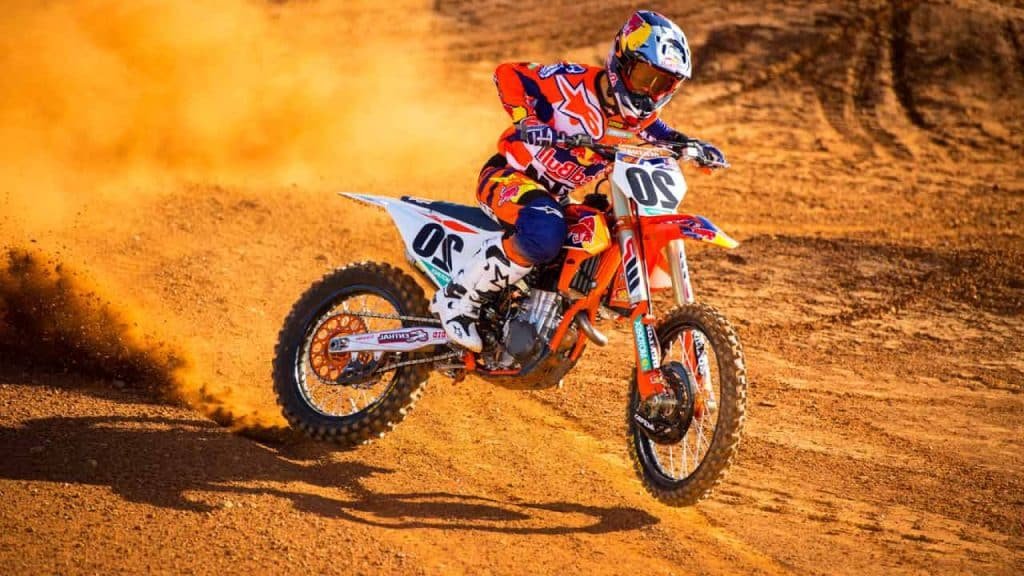 Motocross Tour in Dubai
(4 HOURS) 1290 AED
With our 4 hours long dirt bike tour, you can make remarkable memories while enjoying the exciting offroad ride across the fascinating dunes of the Dubai desert.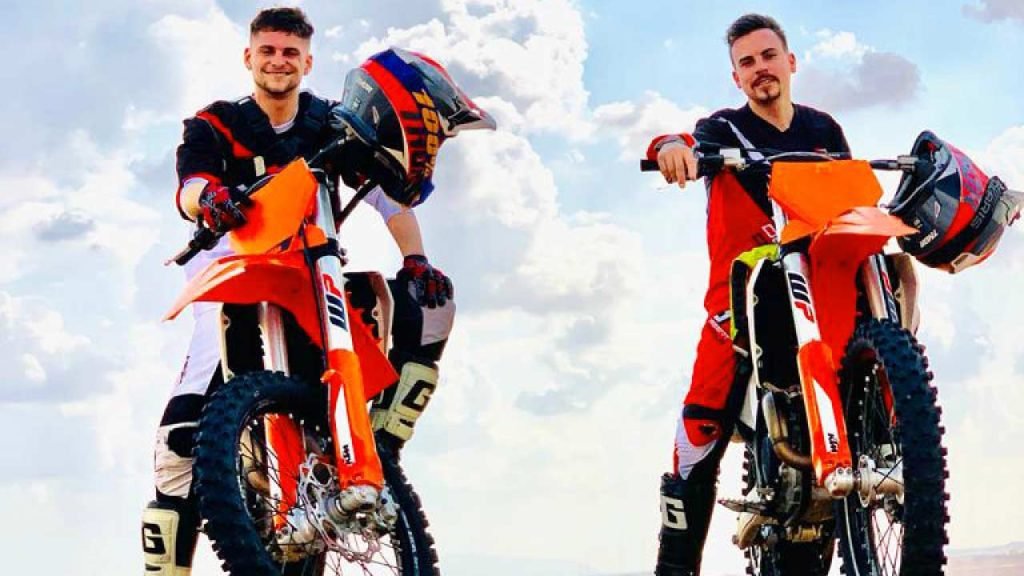 KTM BIKE Tour
(1 DAY) 1990 AED
Let's make lifetime memories by spending a whole day in the Arabian desert while enjoying a long dirt bike thrilling ride along with many exciting activities.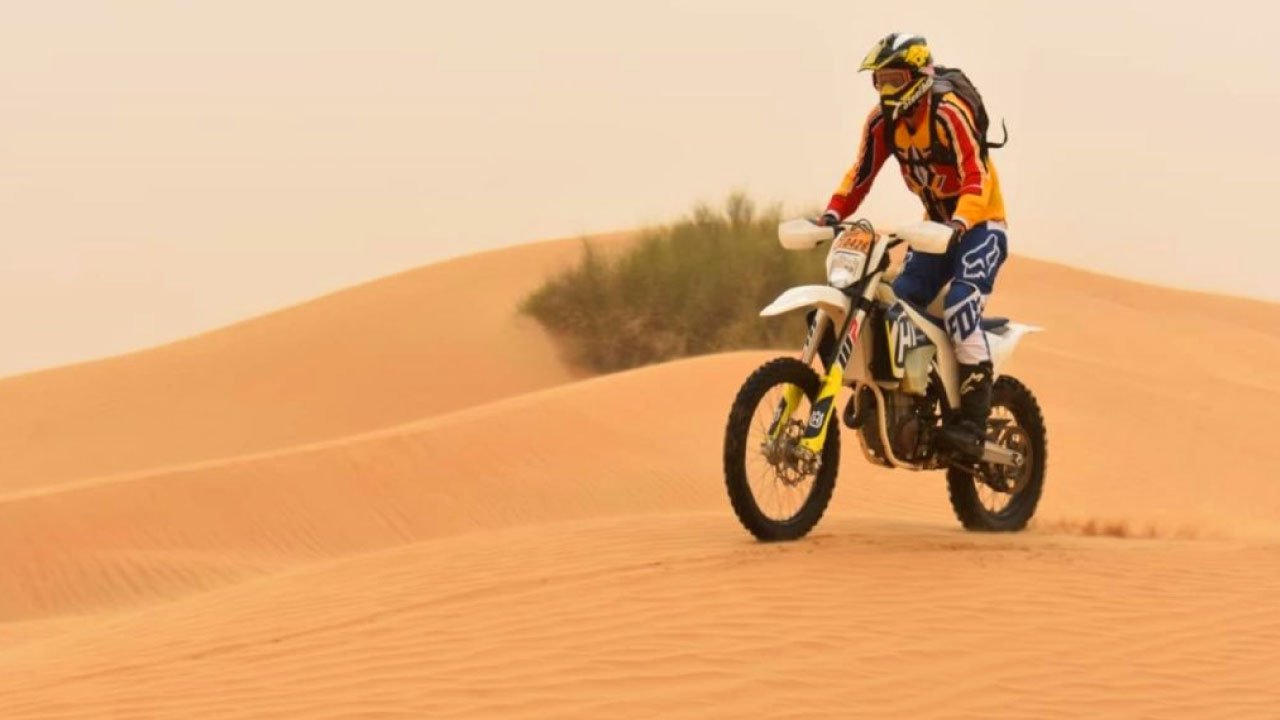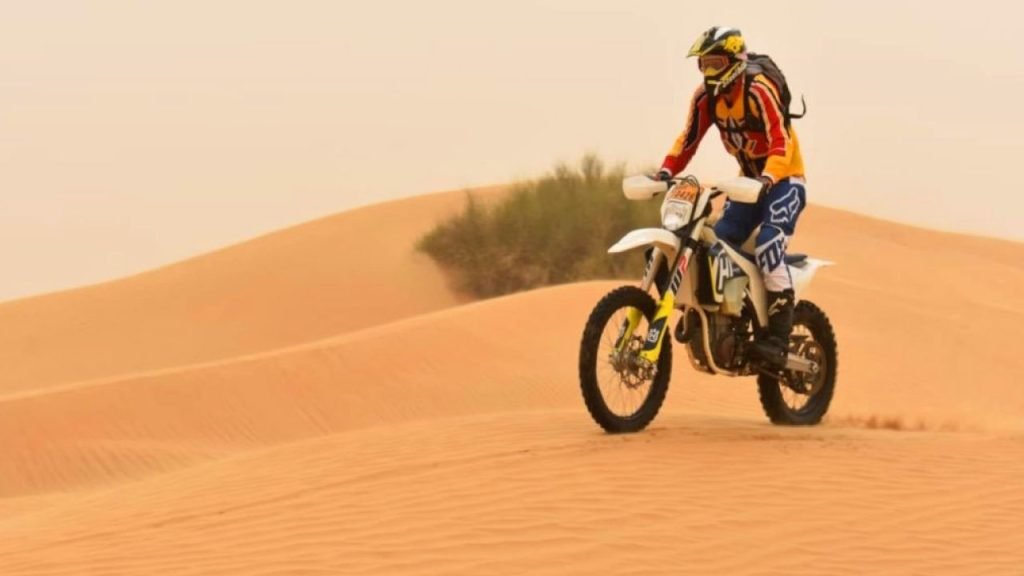 Dirt Bike Tour 2 Days
(2 DAYS) 3790 AED
For adventure enthusiasts, we offer an exciting two days dirt bike tour in which you can enjoy thrilling offroad dirt bike rides and many enjoyable activities at the best price.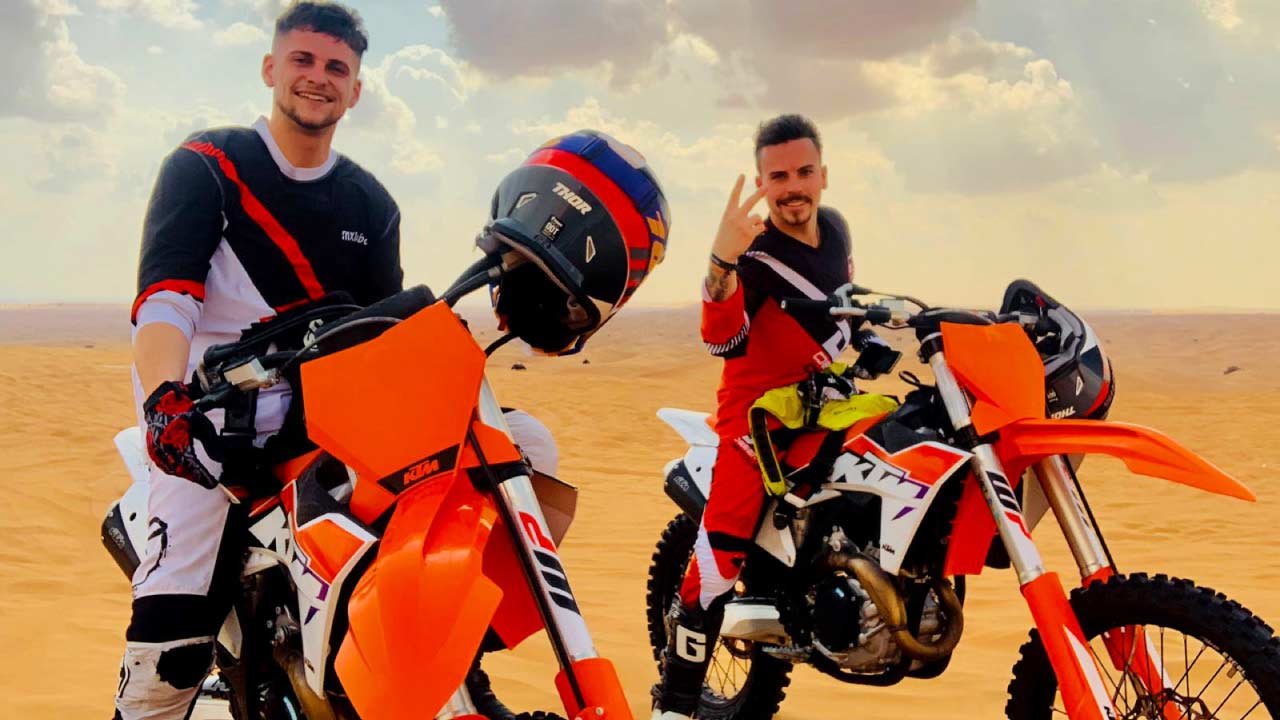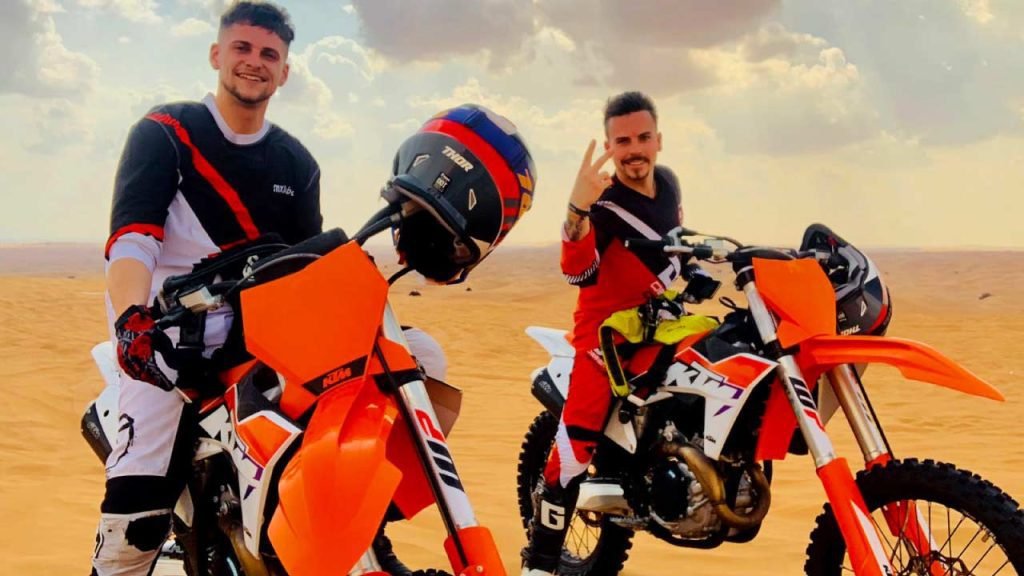 Dirt Bike Tour
(3 Days) 4990 AED
Make your days memorable by booking our three days long and exciting dirt bike tours, allowing you to have an incredible bike riding experience and adventurous activities.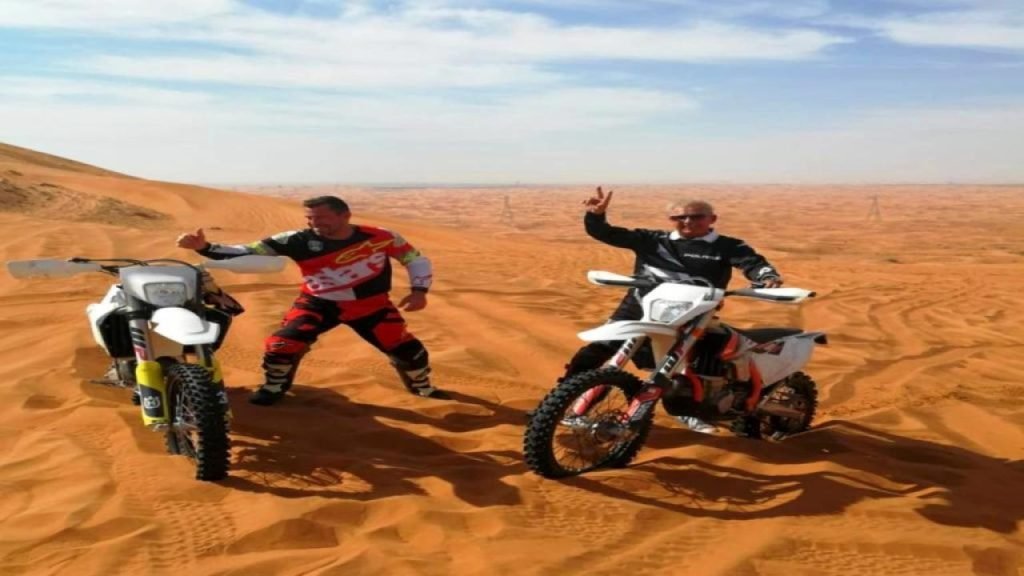 Dirt Bike Training
(2 HOURS) 1090 AED
Before you enjoy the dirt bike tour alone, we offer a professional training package and guide deal through which you can have a safe and enjoyable experience.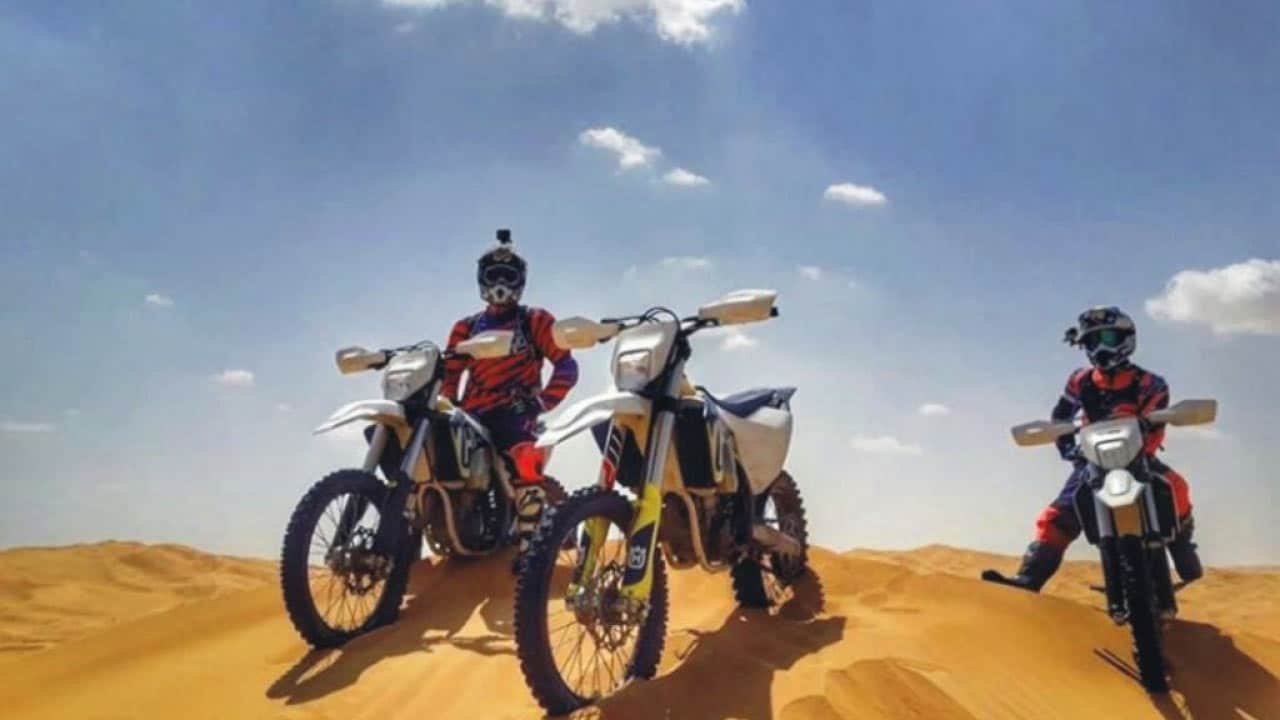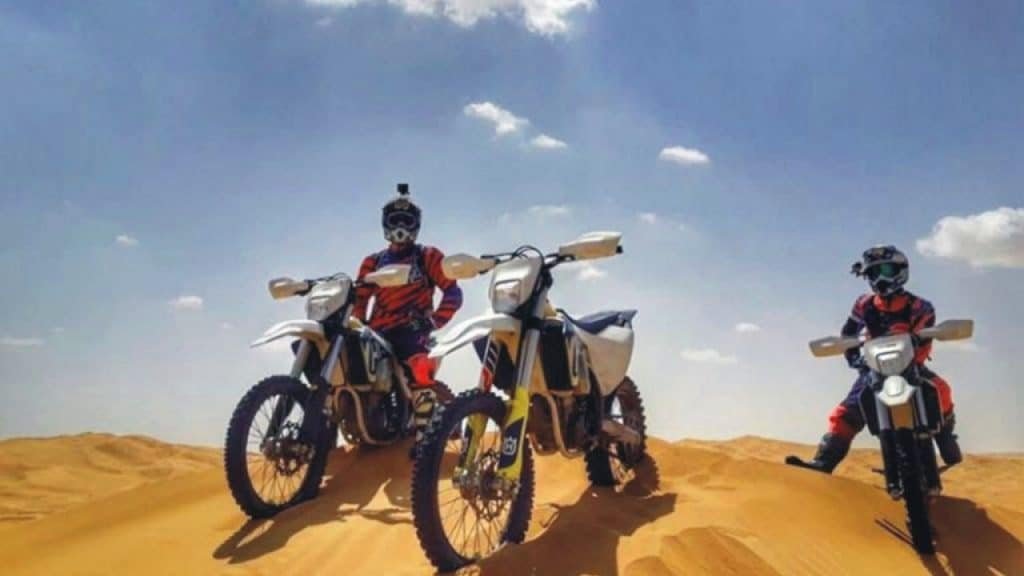 Dirt Bike & ATV Combo Deal
(2 HOURS) 1390 AED
Let's enjoy double entertainment and adventure through our exciting dirt bike and ATV combo tour across thrilling trails and dunes, providing you with a lifetime experience.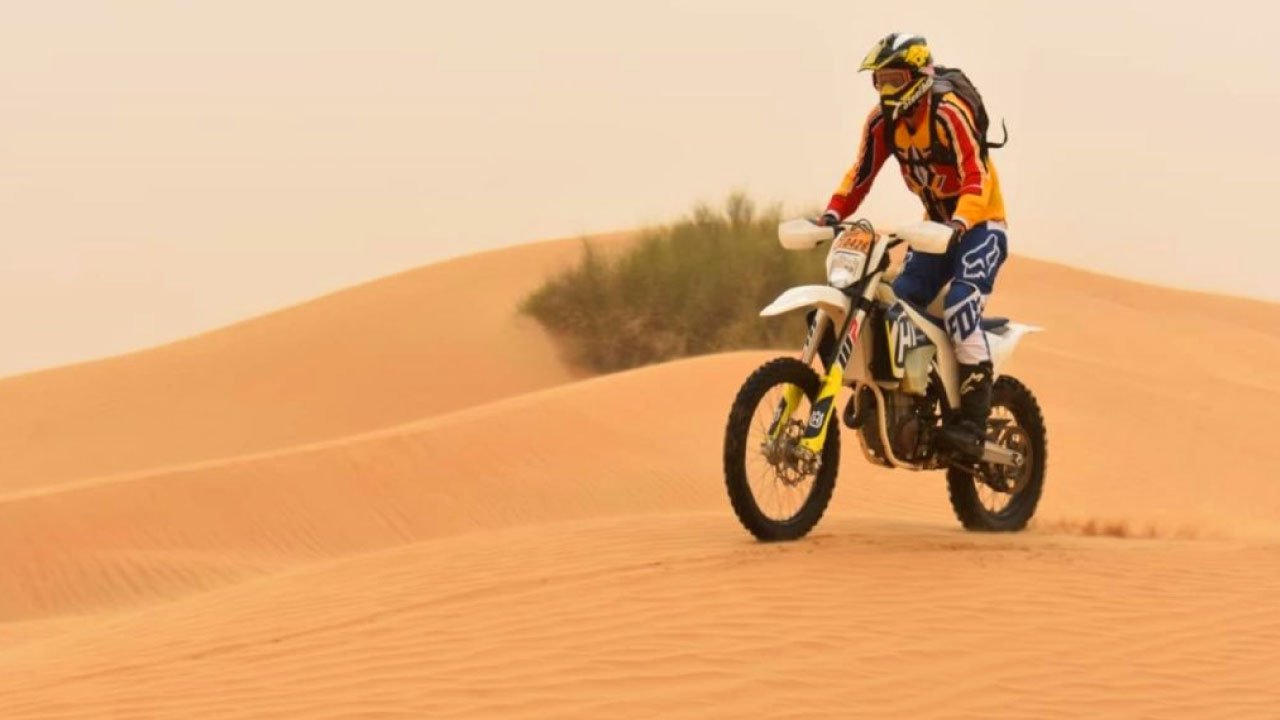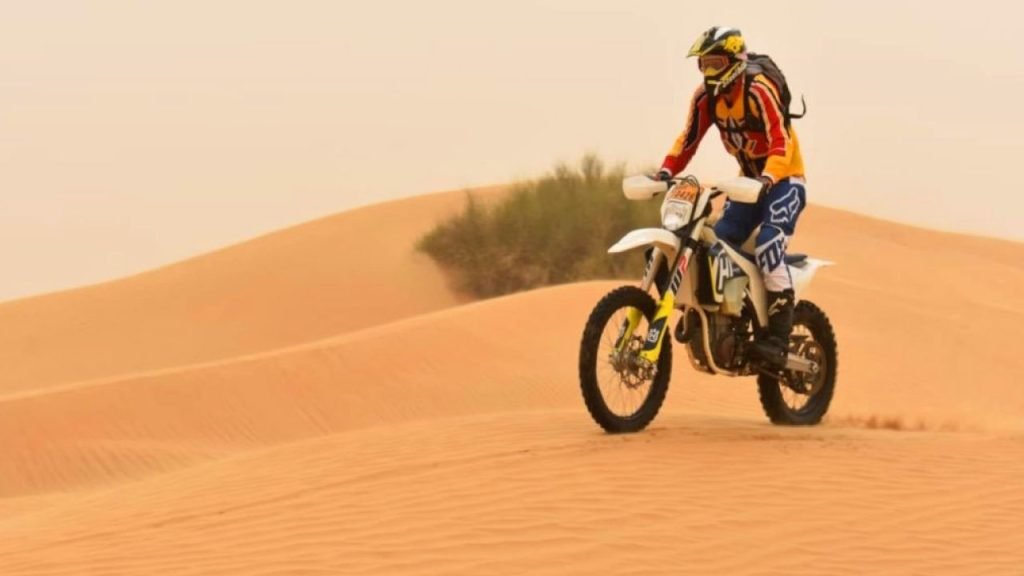 The extreme desert adventure awaits you to encounter an exciting dirt bike ride in Dubai. Take a break from daily life and get on the Arabian Desert's high trails. Our vast selection of Enduro bikes will excite you to ride your dream without hassle. 
If you want to make your vacations and weekend unforgettable, then leave all the stress and stop the search for Dirt Bike rental companies in Dubai because you are at the right place for dirt bike adventure tours. It's a time to step into the air, jump into the desert, and have excellent dirt bike adventure tours in Dubai.
KTM Dirt Bike Ride in Dubai
Rent a dirt bike and experience a don full of energy and undertakings. It could be wear-related to speed and quickness. The rider encounters the feeling of flexibility and self-sufficiency.
 If you would like to savor the overpowering sense and experiences related to dirt bike rides on the red dunes of  Dubai, then dirt bike rental in Dubai is accessible.
If you wish to experience the thrill of riding a dirt bike but are concerned about your safety, we will provide you with protective gear and all necessary equipment. Whether you are a beginner or a skilled rider, this KTM Dirt Bike Rental company offers different tour options.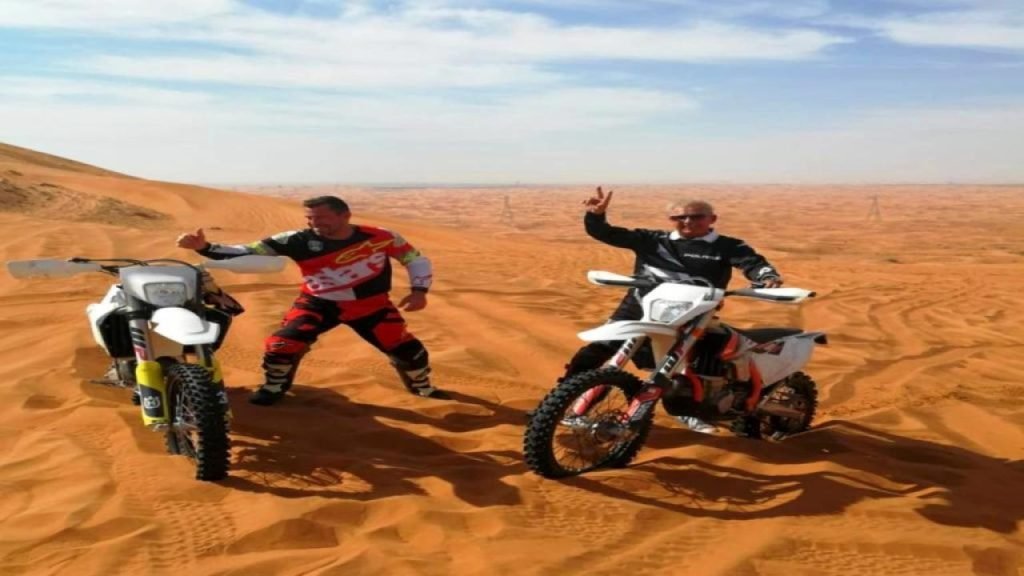 WHY CHOOSE OFFROAD ADVENTURE FUN
Quality of dirt bike
We hold the most comprehensive collection of dirt bikes and buggies also. So you can confidently ride your dream bike in the vast desert.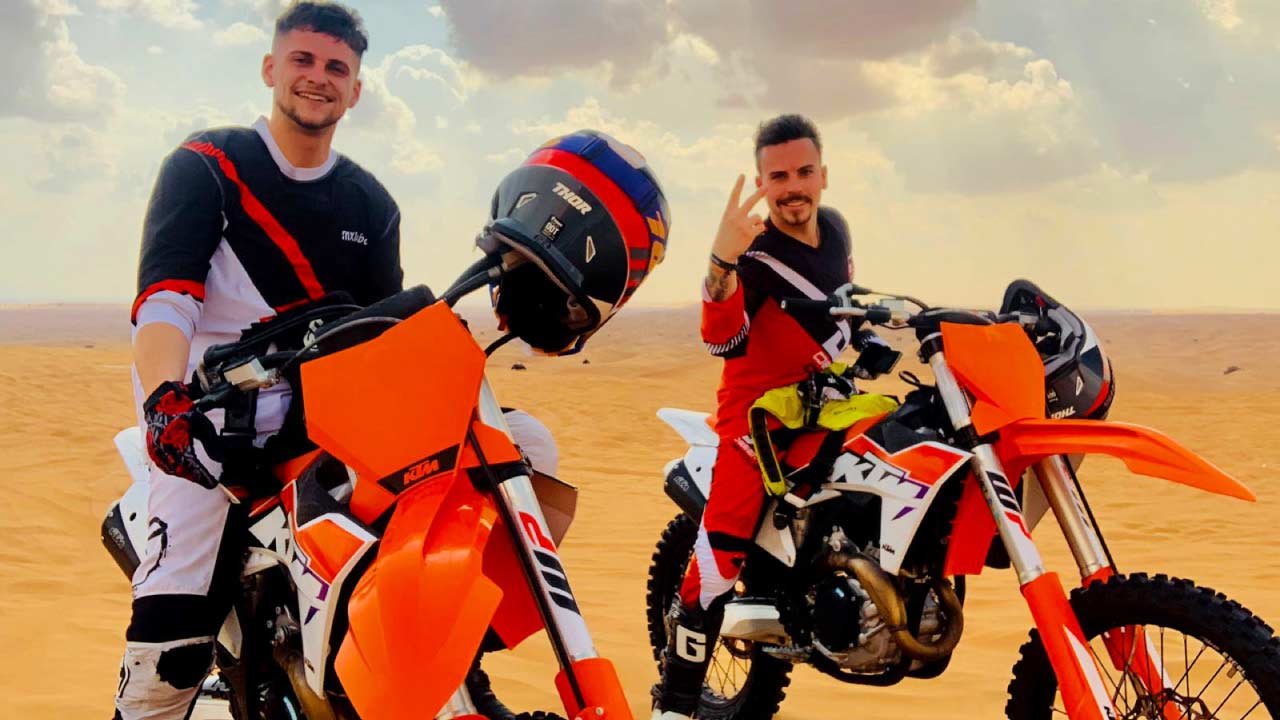 Lowest Rates
You may discover our dirt bike bundles, the foremost reasonable ones. We offer the lowest rates but the best in services, so you can select us repeatedly.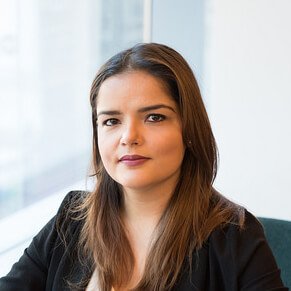 Customer support
We esteem our customers; that's why our professional customer back group is there to answer all your questions through live chat, mail, or call.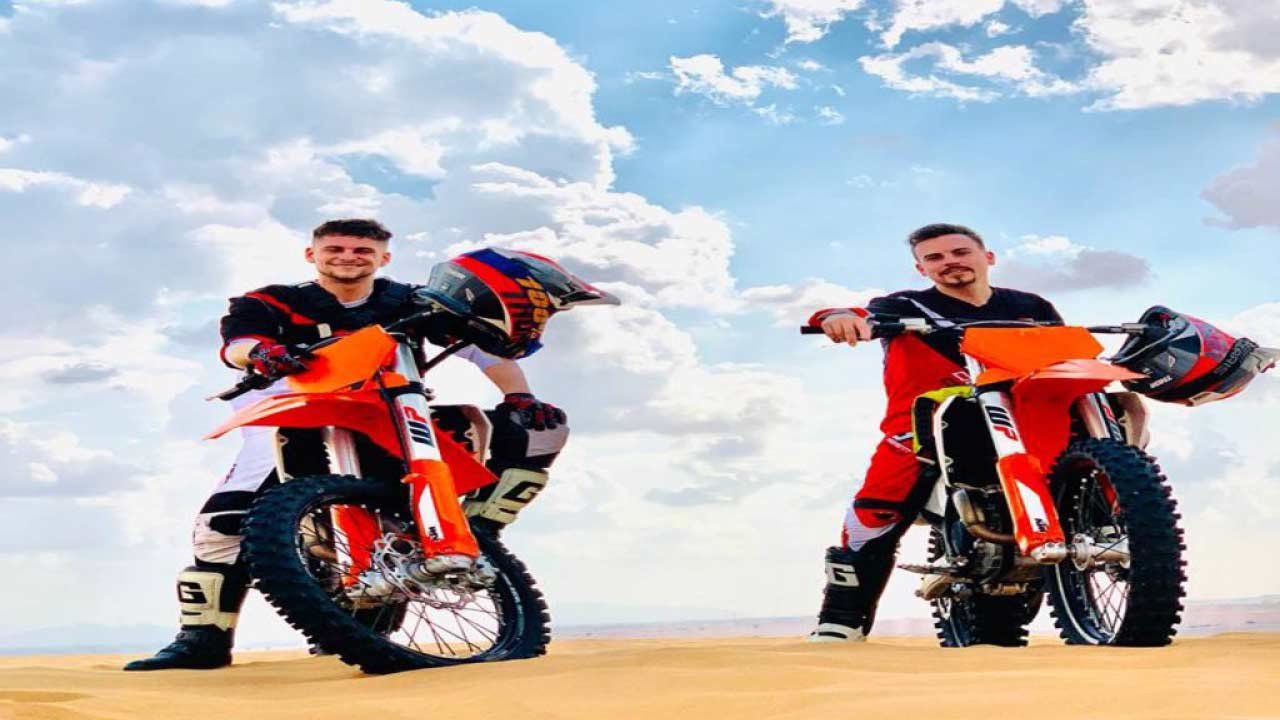 Great Experience
Having a dirt bike tour gives adrenaline-experience involvement within the amazing leave scene. Our group is guided and secure.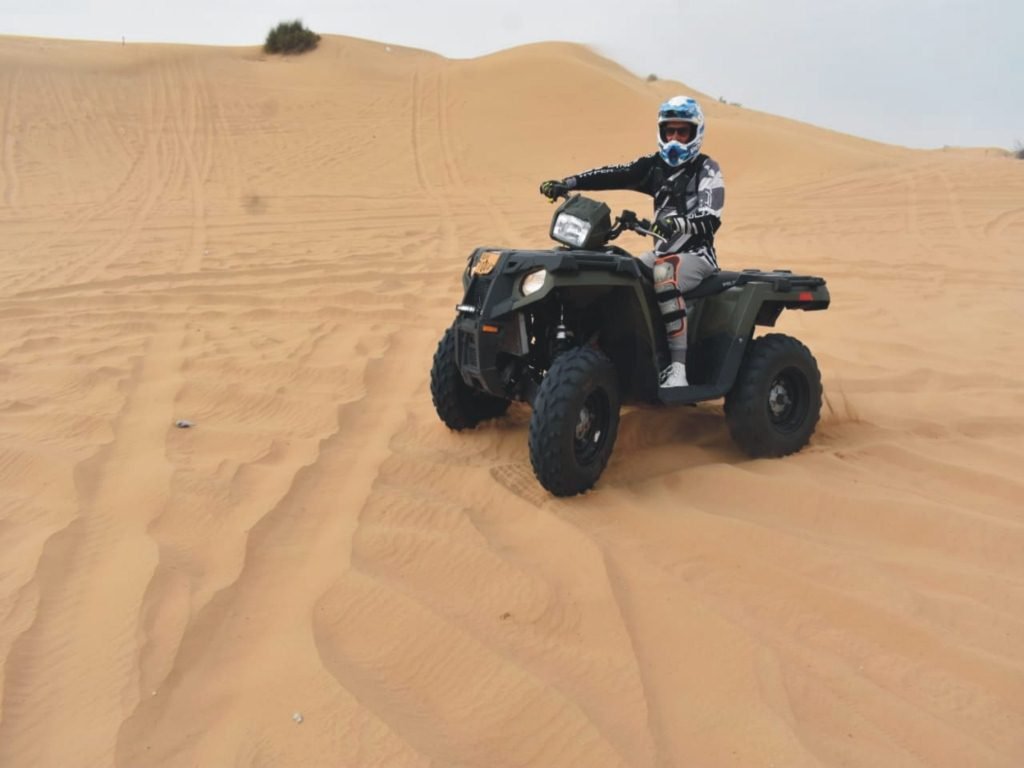 No Gender Specification
You must be 18 or older to ride a dirt bike in Dubai. Our dirt bike tours suit both men and women who must taste the excitement.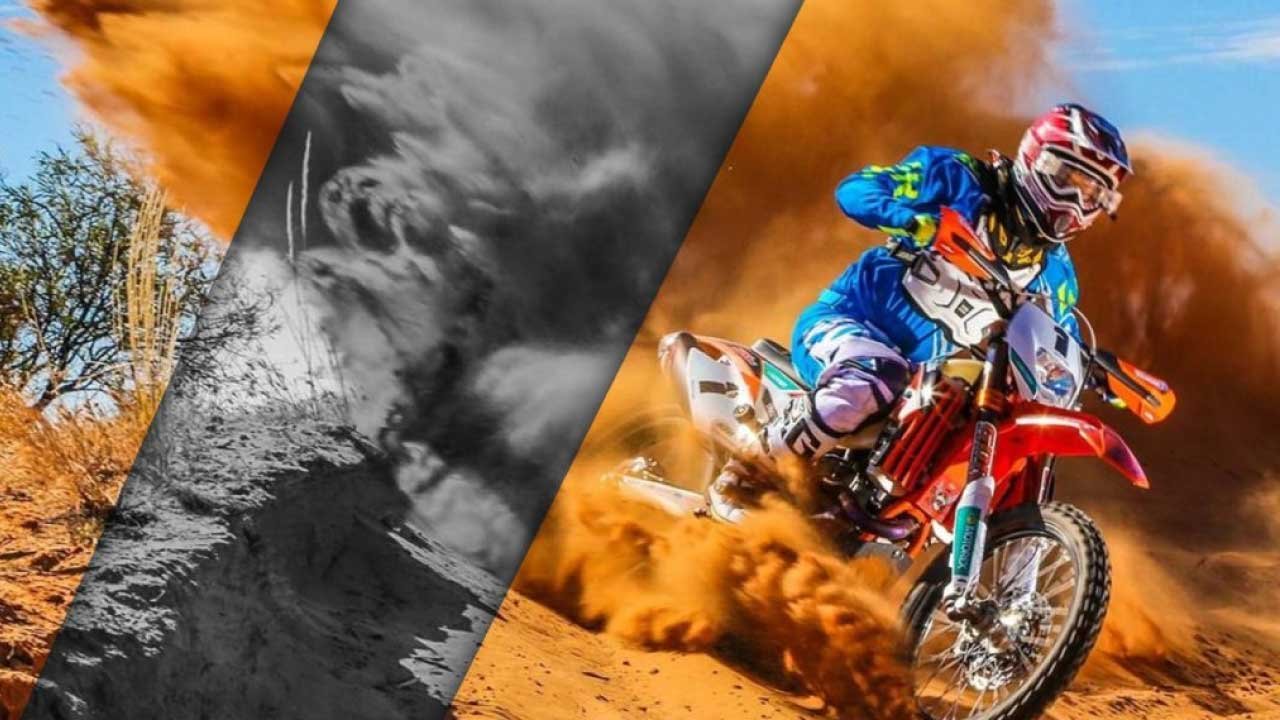 Safe and Secure
Your safety is our first and foremost priority. We guarantee that you get tall quality equipment during dirt bike riding to ensure complete safety.
Frequently asked questions
135-145km/hour is the top speed that you can achieve with our powerful dirt bikes. However, riding your bike at a speed, you can easily manage is advised.
You need to book your ride in advance and bring the receipt of payment or cash if you want to pay on the day of your visit. There are no hidden charges for services provided during your ride.
We will provide you with basic instructions about riding a bike from our professional instructors. Moreover, we have exclusive training packages if you want to become a pro.
You must be at least 18 years old.
You can pay through PayPal, Bank Transfer, or cash if you want to pay on the day of your ride.