Yacht Rental & Dubai Yacht Tours
Private Yacht Tour Marina 1 Hour
550 AED
Private Yacht Tour Marina 1 Hour
(10 Persons) 790 AED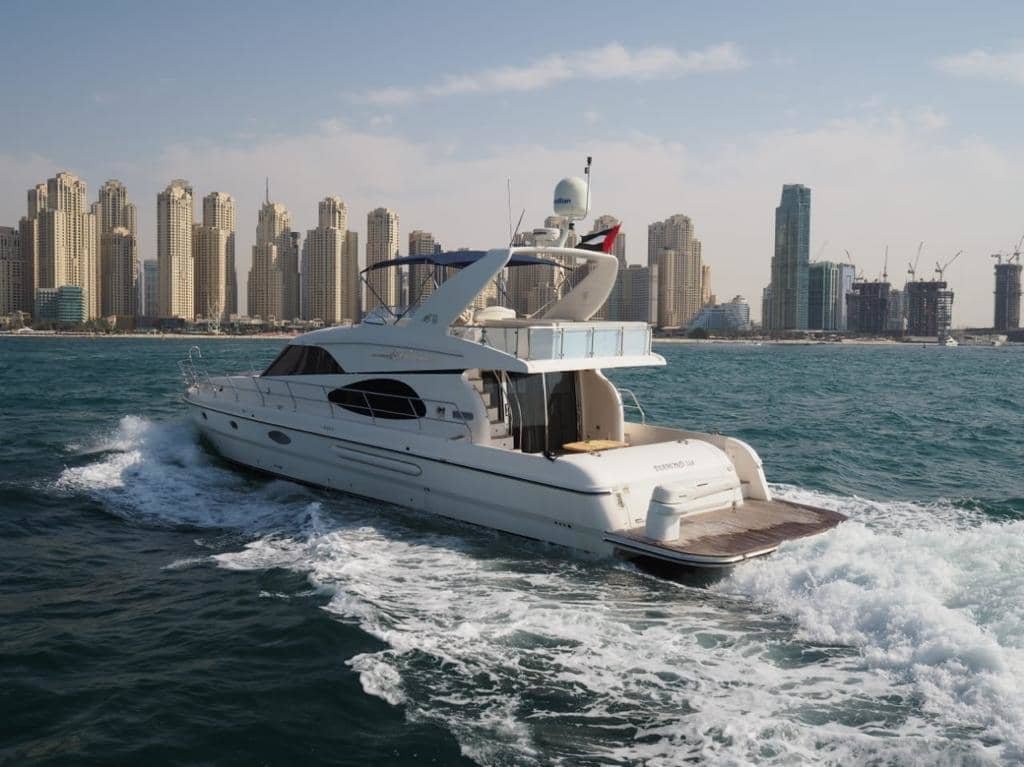 Private Yacht Tour Marina 1 Hour
(13 Persons) 1290 AED
Private Yacht Tour (1 Hour)
(16 Persons ) 1390 AED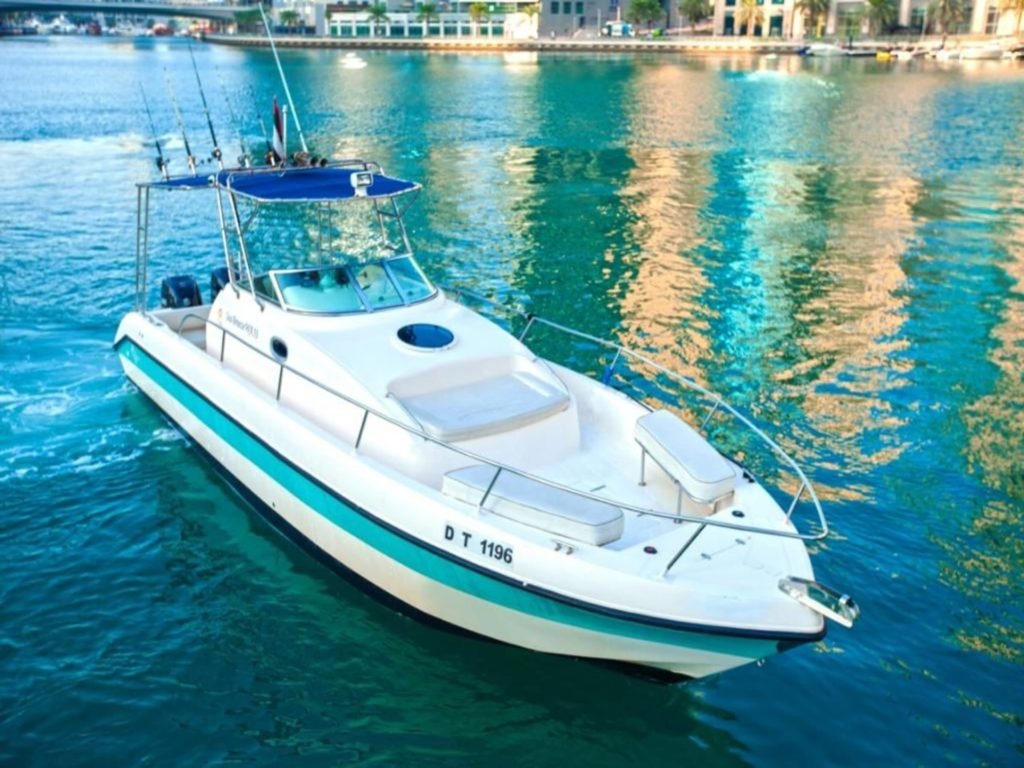 Fishing in Arabian Sea (4 Hours)
1499 AED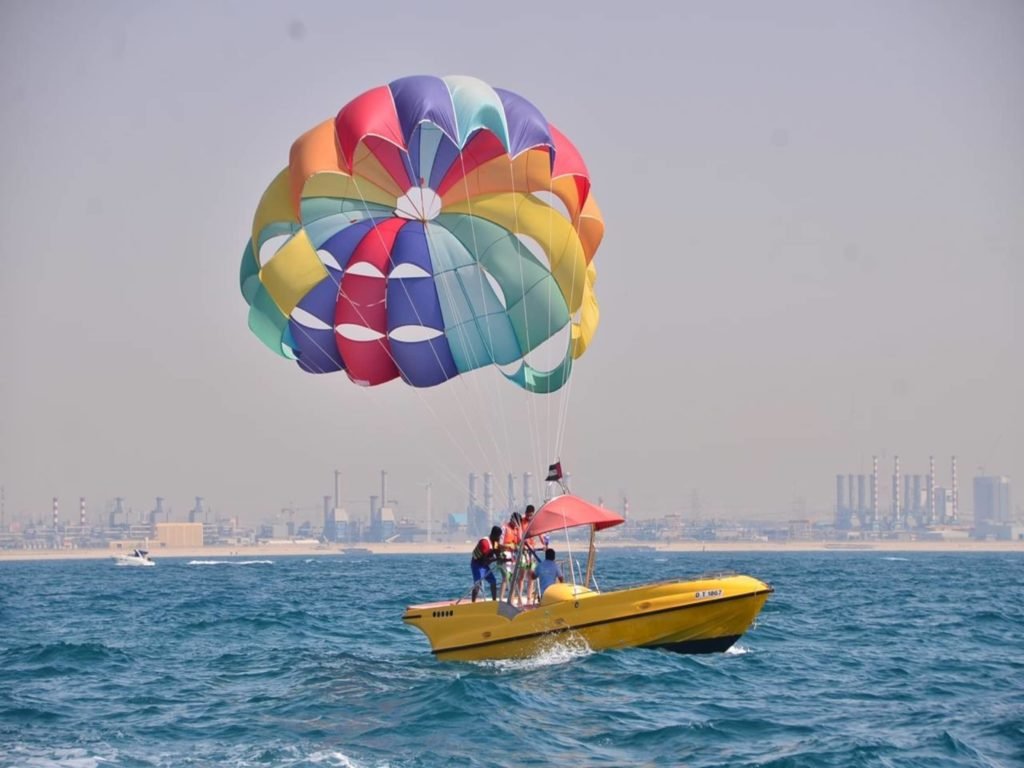 Parasailing Baot fly
550 AED (45 Minutes)
Dubai Marina Luxury Yacht Tour with Affordable Services
Are you considering having fantastic fun on Dubai Yacht Tour? If yes, then we are here to assist you in this matter. As soon as you roam all around the popular locations, it would help if you spared time to be a cruising phase and have ultimate fun. Indeed, Dubai is where one can expect a lot of excitement and freedom. If you have to take your vacation journey to the subsequent level, go with the boat condominium services.
Get Unlimited Fun with Dubai Luxury Yacht Tour
You will discover the various ranges of natural marvels and sparking town life on a Dubai yacht tour. Many of these wonders are unique to this place, and notable sightseeing points of interest will make you speechless. Apart from an enjoyable time, we provide superb carrying events to ride and have a great blast except for any problem. Here in Dubai, we have clear local weather in all seasons. As a result, you don't have to worry about your holiday or Dubai Luxury Yacht Tour, as it will always give you a delicate moment to be cherished.
Our Exclusive & Award-winning Yacht Rental Services
Rent a boat with us / yacht rental in Dubai and experience Dubai's notable surroundings will effortlessly serve any measurement of the group. Our boats and yacht tours in Dubai are ideal for birthday parties, small company events, and a peaceful time. It would be best if you came with family and friends, had tempting food and drinks, and got equipped for day or night on the water. Select a morning or nightfall visit to Dubai from a sumptuous yacht without the tag's cost.
Safety Tips during Yacht tour
A Yacht Tour of the great town of Dubai is a pleasant experience. It's one of the exciting ways of exploring waterways. Our to begin with and first need is your safety. Some of the safety tips are here. When on the Dubai Yacht Tour, you must follow the safety tips continually.
• Watermark navigation
The primary thing is to comply with the policies of watermark navigation during the Dubai yacht tour. The yacht has to preserve a safe pace throughout the journey. The driver's ability, contemporary visibility, boat traffic, depth of water, and weather condition must always be kept in mind.
• Life jacket
A life jacket for every person is currently onboard. Ensure that the protection tools are problem-reachable when wished in an emergency. 
• Flashlight
A flashlight and more batteries can assist see around your boat in the dark. And enable you to be considered if you run out of fuel or your crafts stalls. 
• Bucket
Even if the boat is not leaking, water may additionally, in any other case, enter the vessel. A bucket can assist you in safeguarding it.
• First aid kit
During the Dubai yacht tour, an excellent outfitted first-use proper resource kit, plus the expertise on how to use it, is essential in case of an accident.
• Boating safety course
There are numerous online publications available, inclusive of a few terms. Our company offers a free online boating course security direction explicitly developed for each character state. Off-Road Adventure Fun provides an additional list of online and hands-on guides for boating safety.
Choose the Best Dubai Yacht Tour Plan and Leave the Rest
If all the above factors are considered and implemented, the people on board will have a brilliant time and enjoy cruising. If you are on the lookout for an apartment yacht trip in Dubai, contact us and have great fun.
Within the Dubai Marina Yacht Tour, you may get to visit the celebrated engaging area of the Dubai Ocean. And appreciating investing your time within the lap of standard excellence encompassing you.