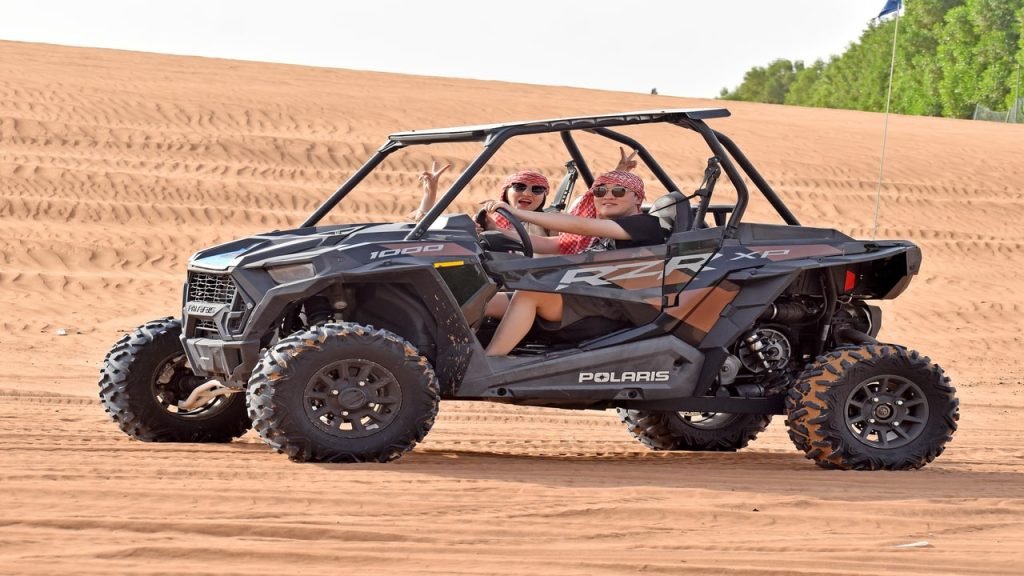 Dubai, known for its luxurious lifestyle and iconic landmarks, also offers a unique adventure experience with its Dune Buggy Ride in Dubai. A Dune Buggy Rental is a robust and versatile off-road vehicle that is specifically designed to tackle the challenging terrains of the desert. These powerful machines provide an adrenaline-pumping experience as you navigate through the mesmerizing sand dunes of Dubai.
So, are you ready to embark on an exhilarating journey through the stunning desert landscape of Dubai? Look no further than our Dune Buggy Ride in Dubai, where you can experience the thrill of dune bashing, enjoy live entertainment shows, savour a delicious BBQ buffet dinner, and create memories that will last a lifetime. Join us as we take you through the highlights of this unforgettable adventure.
Dune Buggy Ride in Dubai: The Ultimate Off-Road Experience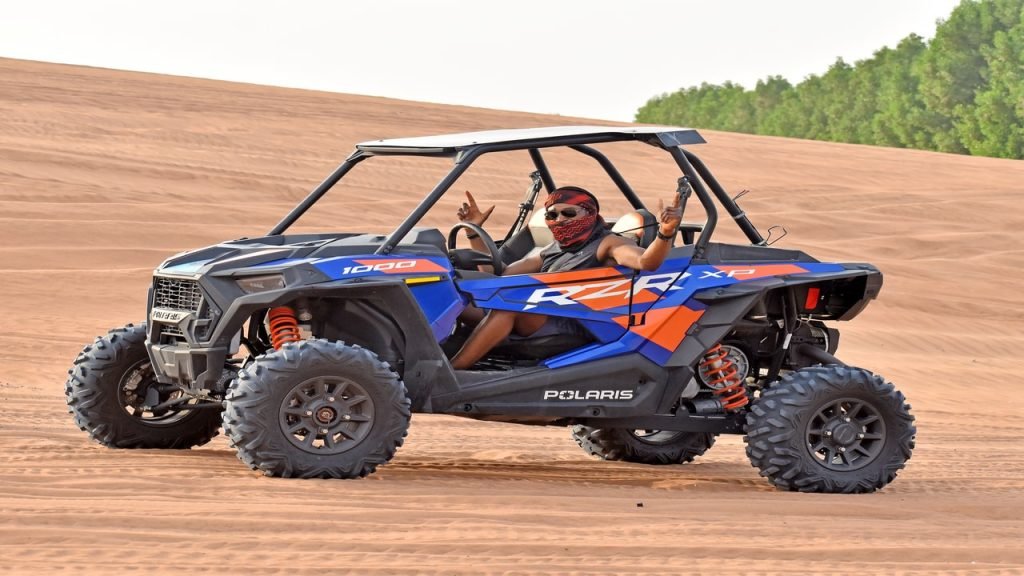 If you're seeking an adrenaline-pumping adventure, our Dune Buggy Dubai Safari is the perfect choice. Our fleet of high-performance dune buggy rentals is designed to handle the challenging terrains of the Dubai desert with ease. Strap on your helmet, fasten your seatbelt and get ready to explore the sandy dunes like never before.
Buggy Ride Dubai: Exploring the Desert in Style
Your Dune Buggy Dubai experience begins with a convenient hotel pick-up and drop-off service in a shared 4×4 car from anywhere in Dubai and Sharjah. Sit back, relax, and enjoy the scenic drive to our desert camp, where the real adventure awaits.
Dune Bashing in Luxury Land Cruiser: A Thrilling Ride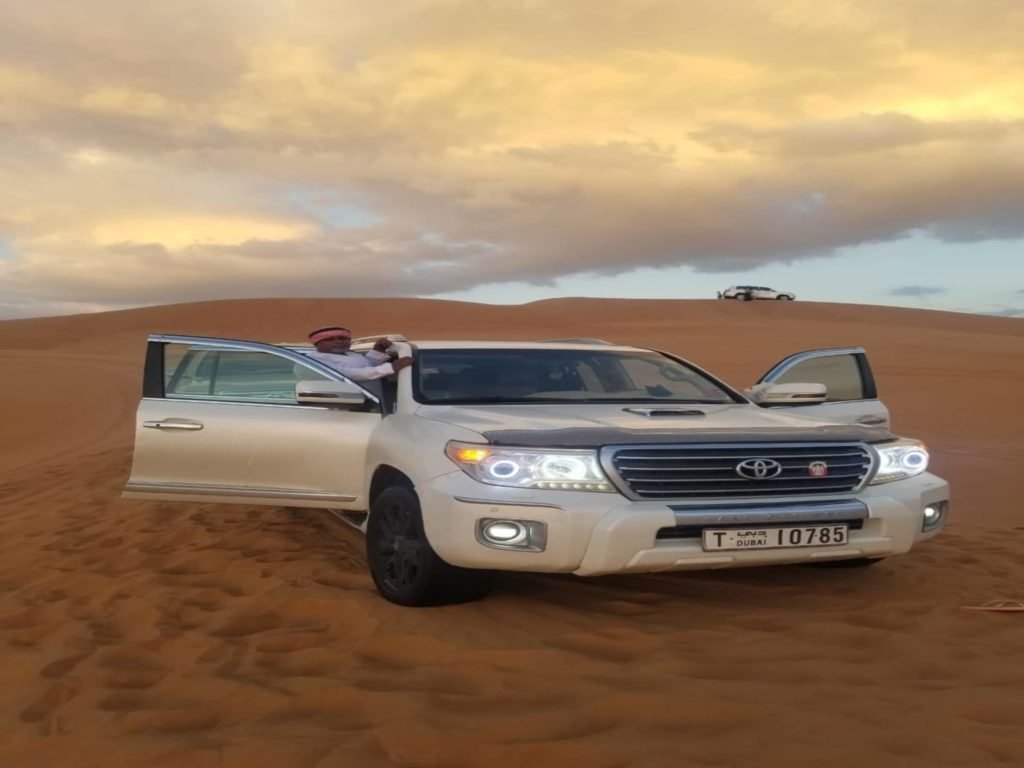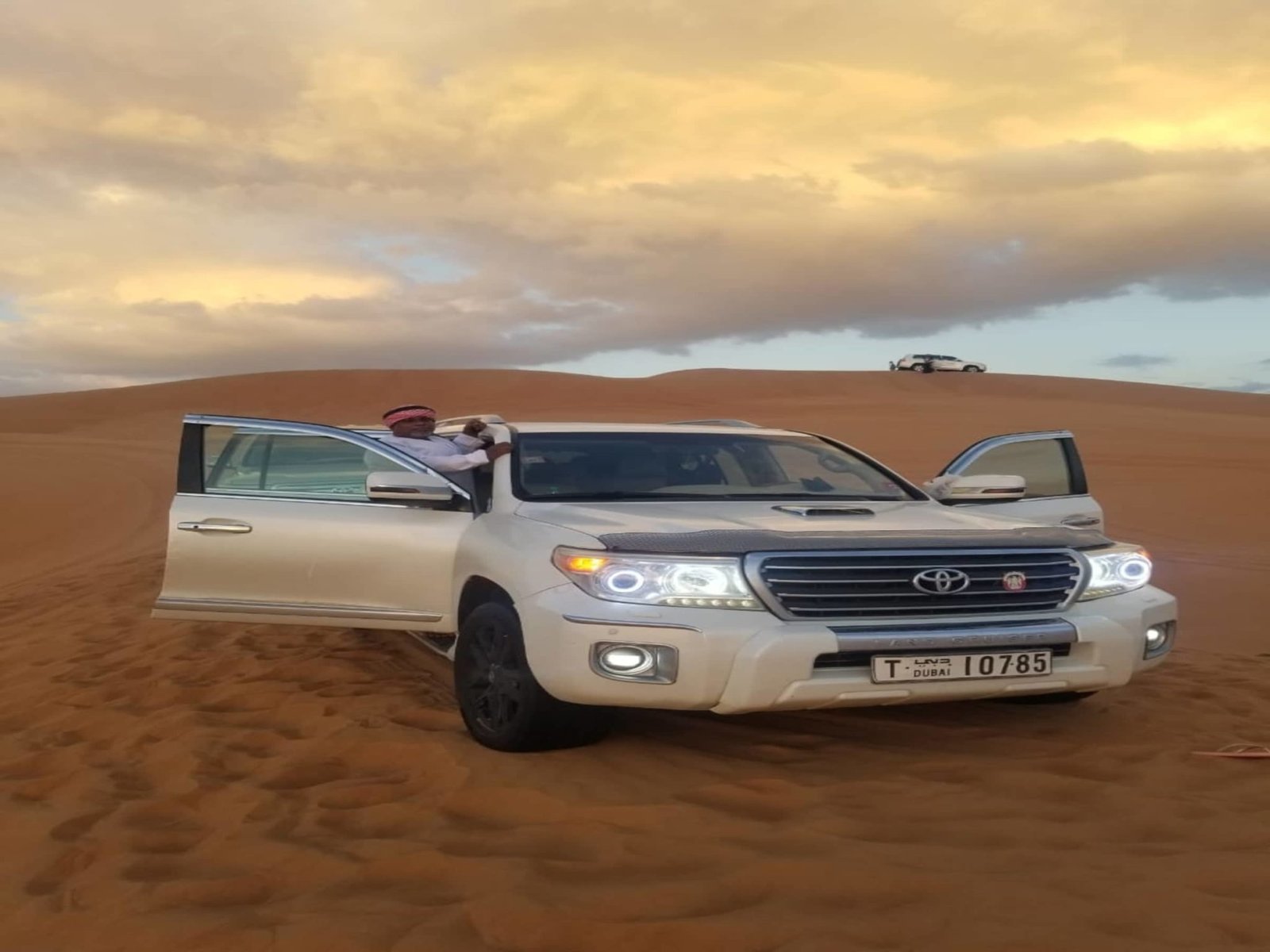 Before hopping into your dune buggy, buckle up for an adrenaline-fueled dune-bashing experience in a luxury Land Cruiser. Our expert safari guide will navigate the red sand dunes with precision, taking you on a thrilling rollercoaster ride over the undulating terrain. Feel the rush as the Land Cruiser manoeuvres through the steep slopes and sharp turns, leaving you breathless and exhilarated.
Short Camel Ride: Capture Memorable Moments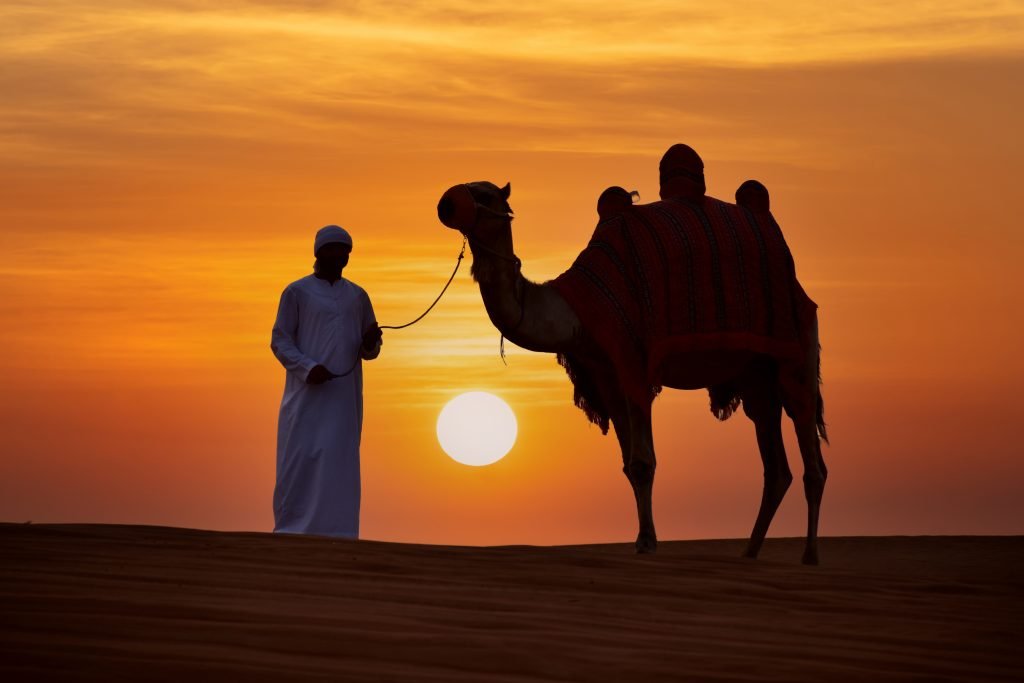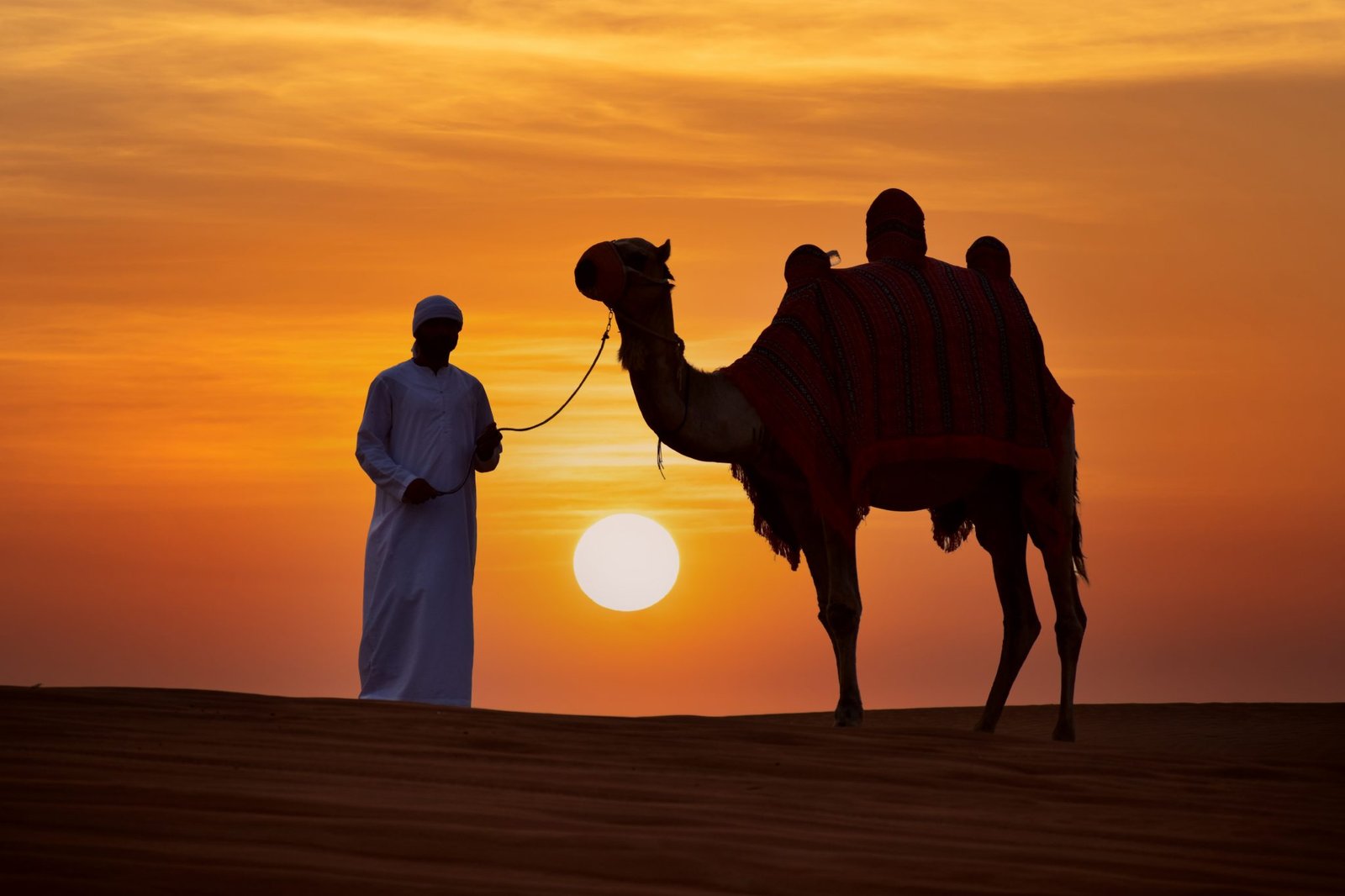 As part of your Dune Buggy Dubai Safari, we offer a short camel ride that allows you to capture memorable moments against the backdrop of the mesmerizing desert landscape. Hop on the back of a gentle camel, feel the swaying motion, and let our experienced camel handlers guide you through the golden sands. Don't forget to take plenty of pictures to share with your friends and family.
Arabic Tea & Coffee with Arabic Sweets: Indulge in Local Hospitality
After your thrilling dune bashing and camel ride, take a moment to relax and unwind at our desert camp. Immerse yourself in the warm hospitality of the region with a refreshing cup of Arabic tea or coffee, accompanied by traditional Arabic sweets. Let the flavors transport you to a world of Arabian charm and hospitality.
Unlimited Water & Soft Drinks: Stay Hydrated
Exploring the desert can be physically demanding. That's why we provide unlimited water and soft drinks throughout your Dune Buggy Dubai Safari. Quench your thirst and keep your energy levels up as you continue your adventure in the desert.
BBQ Buffet Dinner: A Feast for the Senses
As the sun sets over the desert, indulge in a sumptuous BBQ buffet dinner that caters to both vegetarians and non-vegetarians. Savor an array of grilled meats, fresh salads, delectable side dishes, and mouthwatering desserts. Our chefs use only the finest ingredients to ensure a memorable dining experience that delights your taste buds.
Short Henna Tattoo: Embrace Arabian Culture
For the ladies and kids in your group, we offer a short henna tattoo session. Embrace the rich cultural traditions of the Arabian Peninsula as skilled henna artists adorn your hands or feet with intricate and beautiful designs. Let your henna tattoo be a unique souvenir of your Dune Buggy Dubai Safari.
Live Entertainment Shows: A Cultural Extravaganza
As the night unfolds, get ready to be entertained by a series of captivating live performances. Our expert entertainers will mesmerize you with their talent and artistry, showcasing traditional Arabian cultural performances. Sit back, relax, and enjoy the mesmerizing Fire Show, enchanting Tanura Show, and captivating Belly Dance Show that will leave you spellbound.
Expert Safari Guide: Your Knowledgeable Companion
Throughout your Dune Buggy Dubai Safari, you will be accompanied by an expert safari guide who will ensure your safety and provide insights into the desert ecosystem. Our guides are well-versed in the history, culture, and wildlife of the region, enhancing your experience with their wealth of knowledge.
Sandboarding: Glide Across the Dunes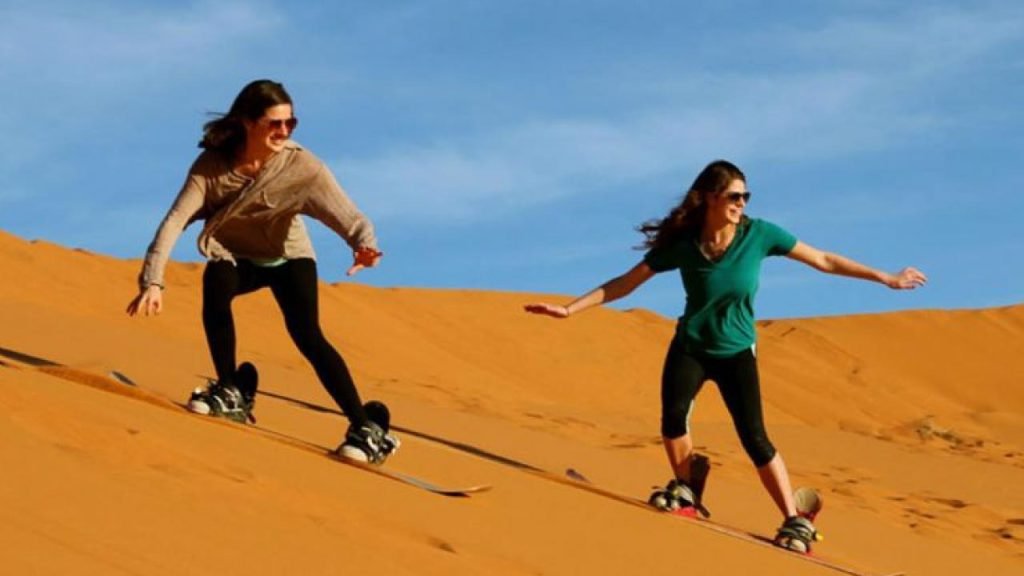 If you're craving more adventure, we offer an exhilarating sandboarding experience. Strap on a sandboard and glide down the silky smooth sand dunes, feeling the rush of adrenaline as you conquer the slopes. Whether you're a beginner or an experienced sandboarder, this thrilling activity is sure to add an extra layer of excitement to your Dune Buggy Ride Dubai.