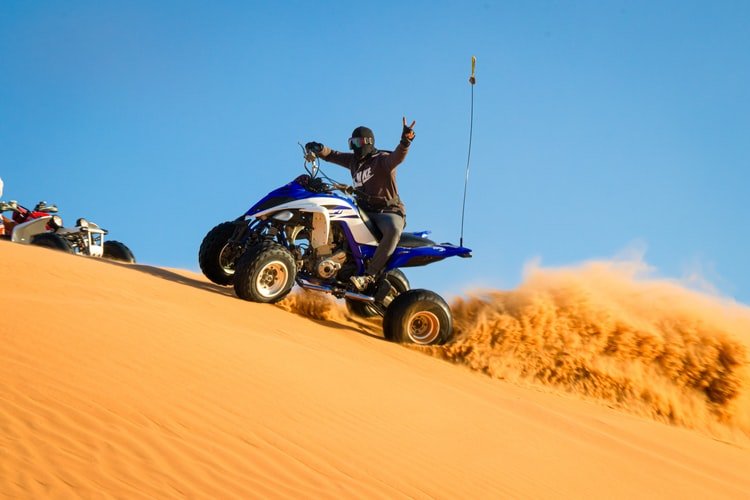 We all know that Dubai has always remained one of the favorite destinations in the world when it comes to doing some adventure or seeking majestic beauty. Straight away from dune bashing to quad biking and Best Dune buggy Tour and riding, every single thing is so special about Dubai. Dubai desert has some amazing adventure sports to offer to visitors who are visiting this destination for the first time. If you want to make your experience of riding in a dune buggy extra special, then do place your booking for dune buggy tours in Dubai. These adventure-based tours do know how to make your whole trip to Dubai extra exciting with the spice of dune buggy adventure in it.
A dune buggy is all about the fast-paced ride over some challenging terrains for outstanding activity fun. You can explore the dunes and every single thing that comes up in your way as you get closer to the beauty of the desert. Marvel at the desert landscape and simply follow the nature trails to explore the dunes and try out some different maneuvers.
What Makes Best Dune Buggy Tours in Dubai So Special?
Enjoy amazing desert views
Get ready to follow the nature trails into the sand and hence explore the real beauty of the desert by riding on the dune buggy ride. This has been such a unique adventure-based activity with which you can explore the beauty of the desert even more. But make sure you listen to your instructor if you are moving into the desert view for the first time. They will allow you to discover the expansive land at your own pace.
Ideal for the beginners
The best thing about the dune buggy tour in Dubai is that it is highly desirable for people who are not having a high experience in it. This generally means that even beginners can experience the fun of riding in a buggy. Your instructor will make you learn about all the dos and don'ts of the dune ride while exploring the desert. You can choose from single-seated, double-seated buggies, etc. just according to your preference.
Safe and extra convenient
Besides providing some clear instructions, your instructor will even offer you some protective gear for your safety. This includes helmets and goggles. When you are in the desert, the wind movement is quite strong and humid. So it is better to keep your ears and eyes protected. Just follow the directions and that's it!
Dune Buggy Riding: Tips & Guidelines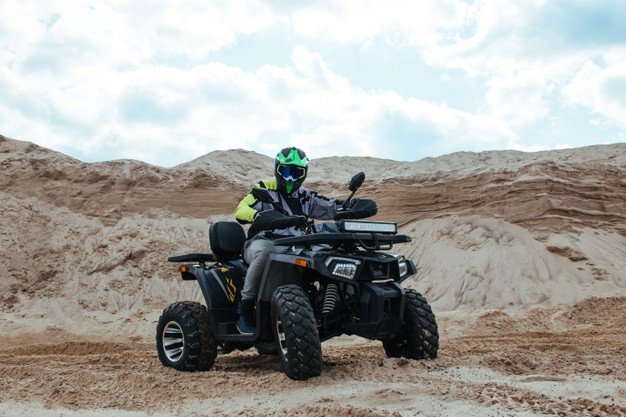 Make sure you listen to your guide or instructor all the time. Don't let them leave you even for a second. You should be following all the directions which they have directed you accordingly.
Plus, the instructor will be providing you with some safety gear such as goggles and helmets for your physical protection. The helmet should be fitted properly.
As you are riding under the burning sun, so make sure you bring a cold bottle of water with you. It is very much important to stay hydrated.
Expected or old-age ladies should keep themselves away from desert terrain.
Carry some essentials like sunscreen, and hats, or try to wear comfortable clothes.
Wear seat belts all the time. This is how you can ensure that you are safe while on a ride.
Drive with caution. Dune buggies are quite low and they may be difficult to hence spot, especially when it is around corners.
We make your Dubai Dune Buggy Experience Special and Thrilling
To have the best and most reliable services for Best dune buggy tours in Dubai, you should not be wasting a single second to get in touch with Offroadadventurefun right now. We have been in this business for the last so many years. So far we have earned a huge reputation and positive customer feedback. This has made us extremely in demand among tourists.
You can avail of our different packages of dune buggy Dubai tours! They are all available at an affordable cost to stay light in your pocket. Our team is professional enough that all the instructors are fully trained. They are aware of every single corner of the desert in case you get lost.
No matter whether you are international or local, our Dune buggy Dubai Rental services are available for everyone. The way we treat our customers as valued ones has made us the most demanding in town! For us, it is the satisfaction and positive feedback of the customer which made it possible for us to step forward and provide superior and great services at an affordable cost.
So without wasting a single second, contact us now and book your favorite package/deal from our Best dune buggy tour in Dubai.