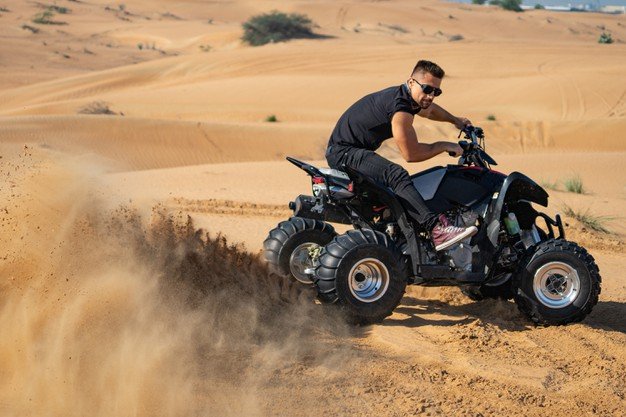 If you plan to visit the Dubai desert this year, riding a quad bike should be your priority. Defining the Quad Bike Rental in Dubai is a fun experience on a four-wheeled vehicle, usually outdoors. Riding the bike on unique terrains without restrictions and limitations is a thrill. Visiting Desert Safari and not riding quad biking will make your whole experience incomplete. Ride on it and grab the majestic Dubai skyline.
Given the desert's picturesque setting and outstanding beauty, quad biking in Dubai has always remained the best and most popular experience to try in Dubai. If you haven't hired any tour company for your Dubai trip, then going for the quad bike rental Dubai is the best option.
Can you take the services of Quad bike rental in Dubai?
Yes, you can freely rent a quad bike in Dubai without any hassle and give your fun and adventure a new turn. All you should be doing is visiting the services of a quad bike rental store in Dubai City and choosing the bike following various sizes and the engine capacity. Pay the refundable deposit amount, and then head to any public place you wish to ride in.
It might sound like a great option, but renting a bike is not an excellent option for some people. It is probably a hassle to visit Dubai City for the first time. You can damage the bike or get lost in the desert without riding it under professional expert services.
But hold on! We are not saying it ultimately that you should skip renting the quad bike. If you are familiar with renting stores and know the actual worth, enjoy your ride in the desert.
Experience Best Quad Bike Rental Services with Offroad Adventure fun.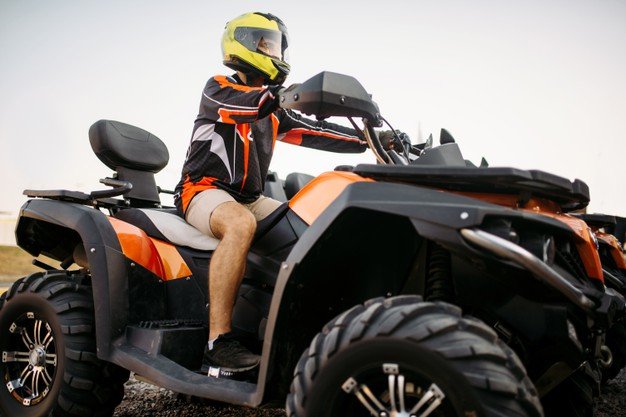 Offroadadventurefun is a top leading company of desert quad bike rentals in Dubai. We offer adventure and off-road vehicles for thrill-seekers, adrenaline junkies, adventurers, and the ones with the new experience. We offer many amazing top-line off-roaders with dirt bikes, motorbikes, ATVs, and buggies. All our vehicles are maintained regularly and fully well-equipped to deliver the tourists an exhilarating ride every time.
Plus, we have a team of professional riders who are experts and know all the basics of handling quad bikes in Dubai. They know every corner of the Dubai desert, even if you get lost during the ride.
Our instructors will make your quad bike experience worth investing in and help you explore every bit of the desert fascinatingly. Let us make your time in the magical city of Dubai even more memorable!
You can choose from our different packages. Each one of the packages is affordable and is not hard on your pocket at all. Allow us to make your quad biking Dubai experience worth remembering and making your way back to us again and again!
Know Before You Go Quad Biking In Dubai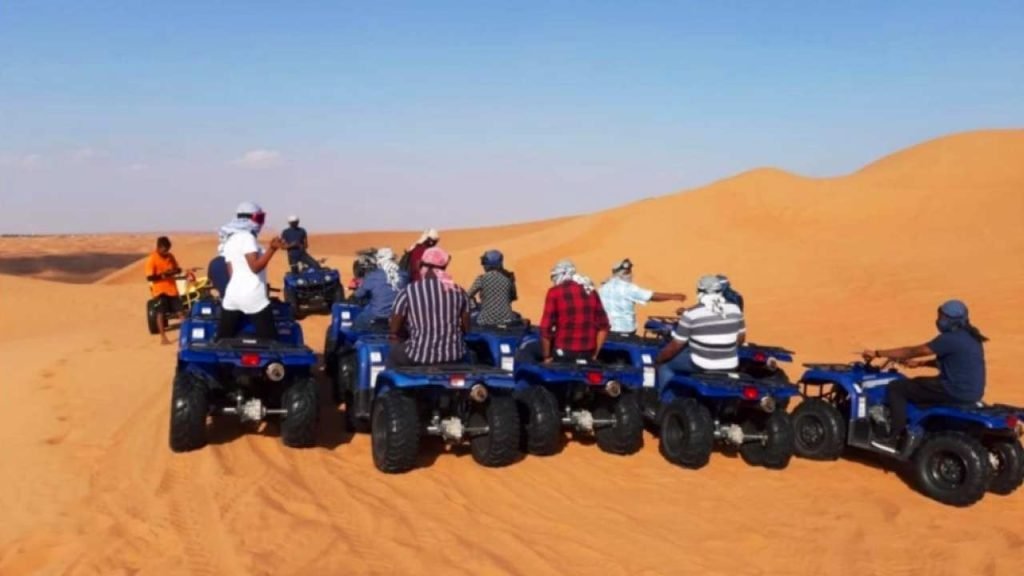 All the riders on the quad bike should sign an indemnity form before they proceed into the ride. This form will relieve the vendor from personal injury or any damage from the participant's side. Hence, this form is all about riding carefully.
Infants under 16 are not allowed to ride on the bike until their safety is not guaranteed. On a sharing basis, they can hang out with their parents.
It is not safe to ride a bike at night time. So make sure you always give visit the desert when sunlight is visible.
Wear proper clothing where jackets and sweaters are suitable for the winter months. You can also wear gloves for the protection of your hands.
As the whole experience of bike riding is under the sun, wear sunscreen, hats, and sunglasses for extra protection.
Pay closer attention to the training tips along with the instructor. It's better to stay safe than to be sorry.
Only individuals aged between 14 and up are allowed to ride a quad bike solo yet. They can ride only if they are with a guardian or a parent.
What makes us different from others?
We serve our clients, not just the clients, but they are a valuable treasure for us. For us, satisfaction and a happy smile on our customer's faces matter a lot. We put our best efforts into fulfilling all their needs and providing them with a thrilling experience throughout their journey.
Our excellent Desert Safari Advance Package services, low prices, and experienced guides make us top among others. We are different because:
Great prices
Attractive Deals
Experienced Guides
Global Experience