There are many more than sky-touching buildings, palm Jumeirah, shopping malls, nightclubs, and grand restaurants in Dubai. If you want to escape from the fast-paced life of Dubai City and relax your soul then look no further. We have found an interesting Quad Bike Tours Dubai activity for you.
Are you looking for information related to a quad bike tour in Dubai?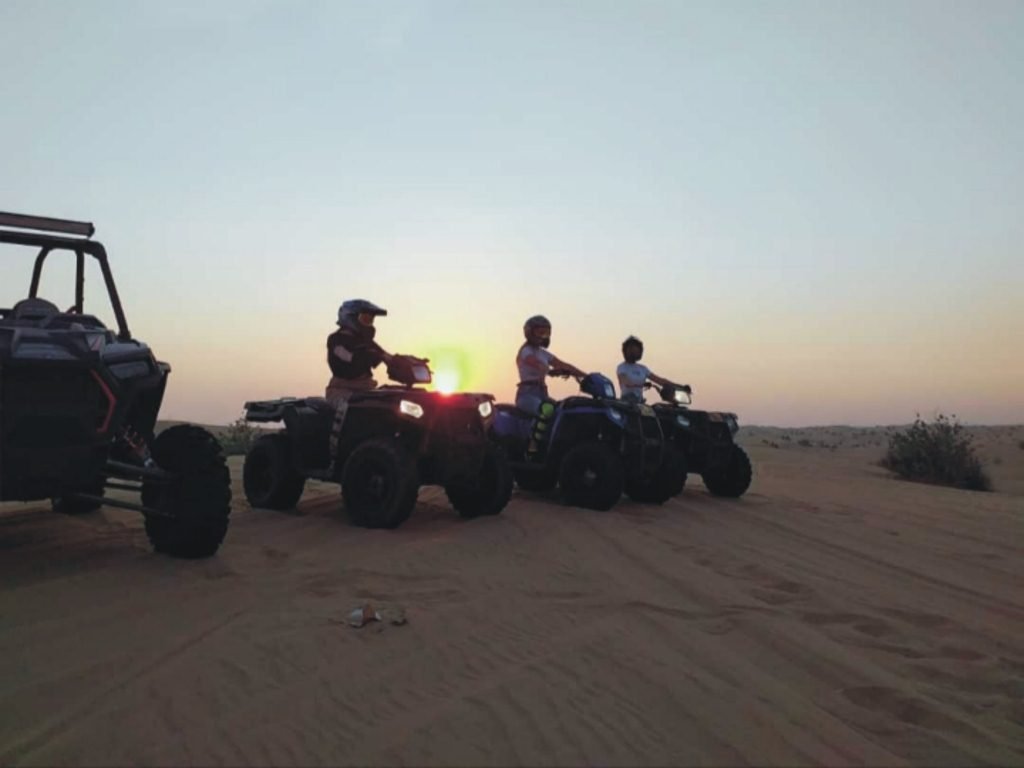 Do you also want to have fun with your loved ones in the majestic Arabian Desert?
If the answer to both questions is "YES" then you have found the right webpage. We shall discuss some of the tips, facts, and best quad bike tour services providing company in Dubai. By hiring our top-of-the-list quad bike tour services, you can make your tour truly amazing and memorable.
What is a Quad Bike Tours Dubai?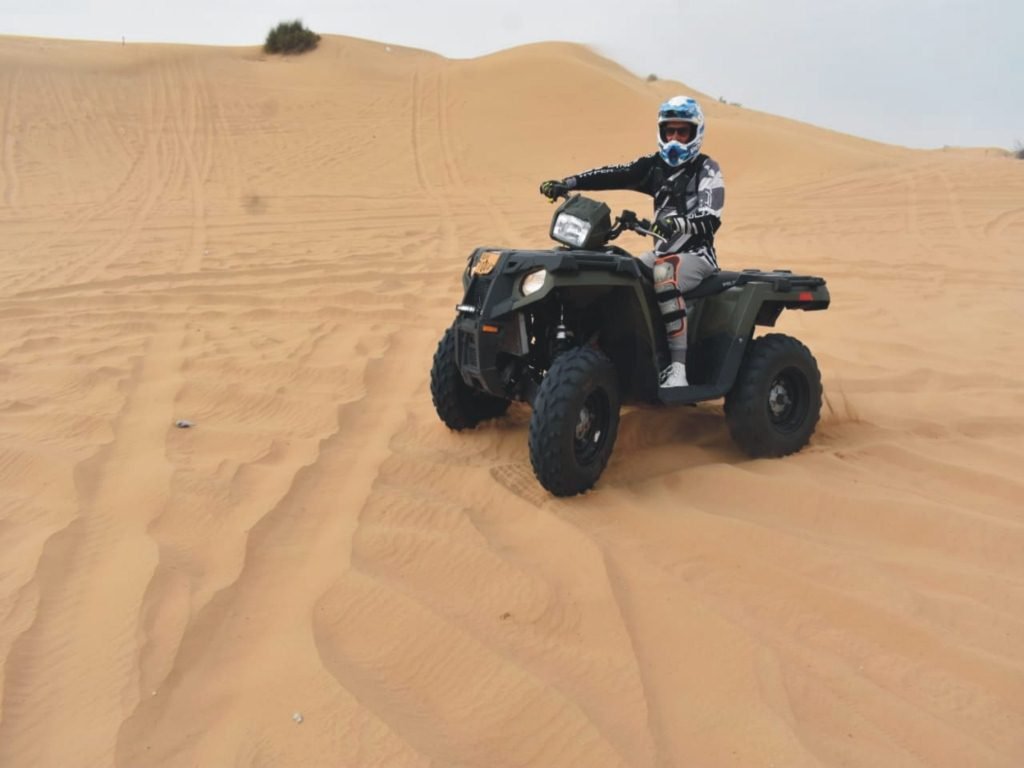 As the name suggests, a quad bike is an all-terrain vehicle (ATV) and a type of motorbike with four large wheels and a heavy engine. There is one seat and handlebar for steering control. Generally, the air pressure in the tires of these bikes is kept low for off-road use. Quad Bike Tours are racing events where drivers use motorbikes instead of cars. In Dubai, a Quad Bike tour means driving the sit-astride 4×4 quad bike on the sand dunes of the Arabian Desert. Driving quad bikes on the roads is illegal as they don't meet the road safety measures for any motorized vehicle.
Overview of this Amazing and Fun-Filled Quad Bike Tour in Dubai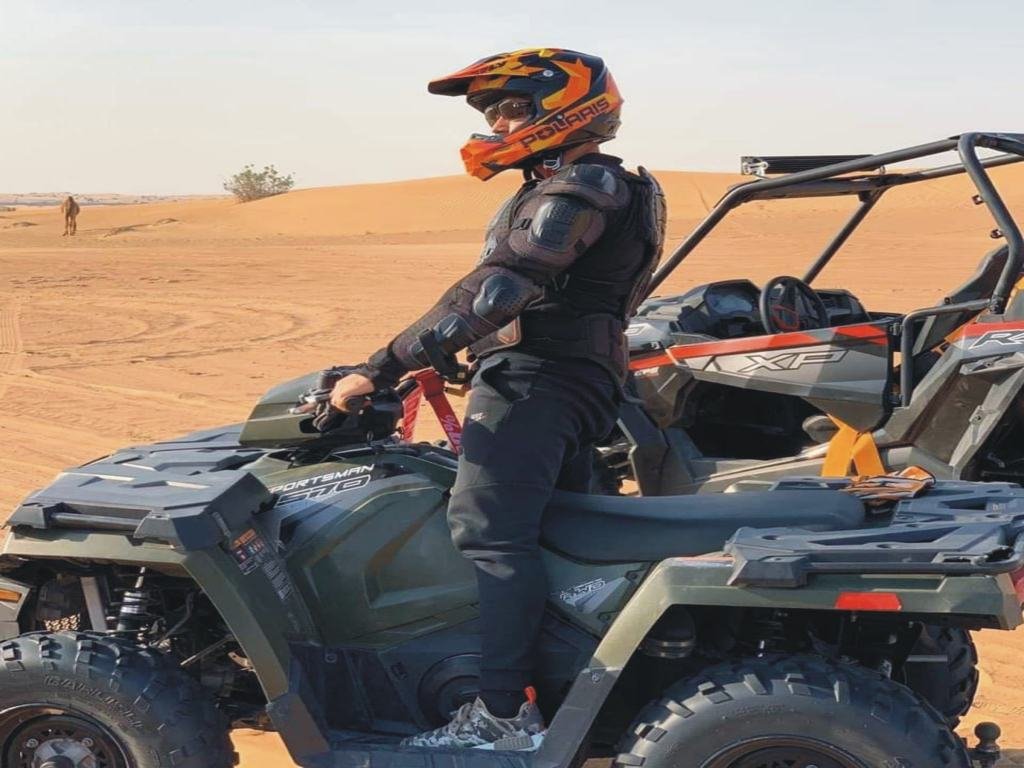 The majestic city of Dubai offers countless fun-filled activities for its national and international tourists. Actually, Sheikh Mohammed bin Rashid Al Maktoum (The ruler of the Emirate of Dubai, Vice President, and Prime Minister of the United Arab Emirates) has specially designed and structured this city for the sake of tourism. Despite covid-19, there are more than 20 million tourists who visited Dubai in 2023 and spent billions of dollars in this city.
Although there are various fun-filled activities that you can enjoy in the Arabian Desert including Camel riding, dune buggy tour, dune bashing, BBQ, belly dancing, and much more. However, nothing can provide you with more joy and relaxation than quad biking. Here is the overview of this amazing and memorable tour.
Most Popular Desert Activity
Quad biking is an interesting and popular tourist activity in the vast and majestic Arabian Desert. This adventurous activity has become a favorite for youth and adults who are looking for something challenging in their lives. There are 250 CC, 570 CC, 700 CC, and 850 CC quad bikes available for your fun.
Witness the Majestic Beauty of the Arabian Desert
During this tour, you will become a witness to the mysterious beauty of the great Arabian Desert world. Quad Biking in Dubai offers you a chance of taking a break from the hustle and bustle of Dubai City and lets you experience the scenic beauty. To calm your soul and give rest to your mind, you will see an evening desert safari view during your tour.
Have a Crazy Off-road Trip
Quad biking is a thrilling and fun-filled off-road activity that lets you have a delightful ride on amazing motorbikes. Most bike riders wish to have a ride other than smooth and clean roads. These fun-seeker bike riders enjoy crazy off-road racing on majestic and golden sand dunes during their quad bike tour in Dubai. Their race through muddy and beautiful terrains fills their soul with an unbelievable experience.
Enjoy the Evening Desert Safari View
Nothing is more satisfying than seeing the breathtaking evening view in the great Arabian Desert. After the tiring end of the afternoon and the start of the night means In the evening, you will see the sun that will cast long shadows on the ground during Desert Safari Dubai. The rays coming from the sun will give it an orange look that will inspire you from the depth of the heart. Become the witness of getting the sun low until the end of twilight.
Essential Things You Should Know About a Quad Bike Tour in Dubai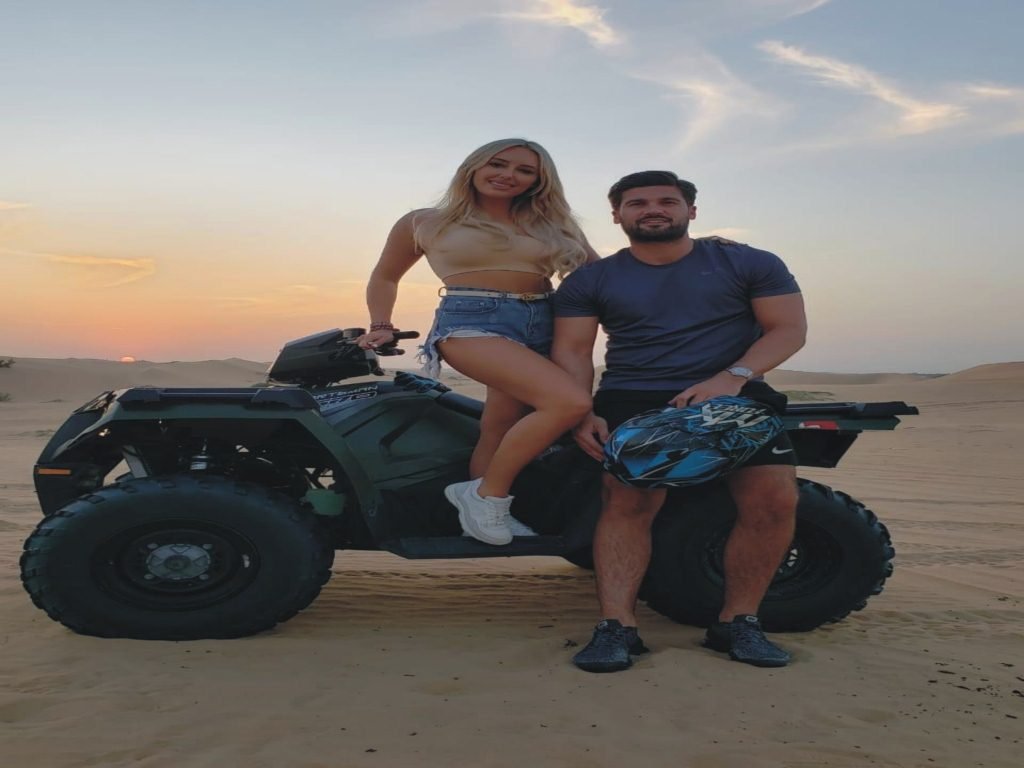 Although this tour is full of entertainment and fun and there are no risks of any type but a proper guide is essential to make your tour full of entertainment. These are some things you ought to think about before the tour and mentally prepare yourself for it.
Know Your Budget
Although quad biking in Dubai is not a very expensive activity, however, it is better to decide on a budget before taking part in any type of activity. This is considered the best practice that you spend according to your budget during your Dubai tour. Avoiding overspending the budget can reduce the risk of any misadventure and make your tour peaceful.
Think About Getting A Good Quad Bike In Great Condition
Considering a good condition quad makes your Quad Bike Tour in Dubai extremely safe. It is an important part of the whole tour. If there is any type of fault in the bike then you will be prone to any misadventure. Don't hire a low-budget or cheap bike to save money and risk your life in danger.
For a smooth and safe tour, you must check all of four wheels, engine, gears, and all the other parts of a quad bike and make sure they are in perfect condition. A lot of tourists who didn't examine the bike before the ride ended in accidents. A good and recommended recommendation is to check on the condition of the bike before riding it and pay for the dues.
Check Weather Conditions
Generally, checking weather conditions before you plan a quad bike rental in Dubai is the best practice. The reason is that quad biking is an outdoor activity where you spend hours in the sandy and majestic Arabian desert. The weather in Dubai remains hot around the clock but the winter months are better. So we recommend you check the weather conditions and then arrange your tour.
Consider Precautionary Measures
Although the quad bike is a four-wheeler bike yet there are some precautionary measures that you should adopt before riding it. First of all, tourists who don't have experience of riding the bike must learn all the controls. Finding out the location of gears, speed controls, and gear options is essential.
For safety measures, take basic protective gear such as glasses, elbow pads, helmets, gloves, and good-quality knee pads with you. There are chances that Quad Bike Tour Services offering companies in Dubai will give you all these basic gears. Wearing comfortable clothes and shoes will be a plus point in this matter.
Why Should You Hire OffRoadAdventureFun's Experienced Team for Your Tour?
It is apparent that there are countless advantages to hiring a tourism service provider in Dubai. Since you are a newcomer to Dubai, here's why. There may be rules and regulations that you may not be familiar with about this city. When it comes to choosing the best service provider for Quad Bike Tour in Dubai then we can have a range of options to review. However, no one can match the services of OffRoadAdventureFun as we have an experienced, committed, and dedicated team of tourist guides.
With over a decade in this business, we now have thousands of satisfied and happy customers in the entire world. To our committed and honorable tourists, we strive to deliver unmatched desert safari services. OffRoadAdventureFun invites all its clients to visit the majestic beauty of Dubai's desert safari while taking a memorable quad bike rental tour.
In the matter of your tour, our expert and experienced staff will take care of all the arrangements for you. It means that you don't need to take any kind of worries. We can also eliminate the hassle of travel by picking you up and dropping you off at your desired location. This will save you considerable time as well as your hard-earned money.